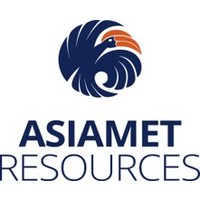 Shares of Asiamet Resources Ltd (LON: ARS) today surged 91.6% after the miner revealed that it has entered into a non-binding agreement to sell its wholly-owned subsidiary Indokal Limited to Indonesia-based PT Wasesa Indo Nusa for $163.4 million.
Indokal holds the Kalimantan Surya Kencana (KSK) Contract of Work which in turn hosts the BKM copper project located in Central Kalimantan, Indonesia.
The transaction will be completed in phases with Asiamet receiving $10 million in cash after the signing of a binding sale agreement. Another $40 million will be released after PT Wasesa Indo Nusa lists on the Indonesian Stock Exchange in 2021.
Finally, Asiamet will receive PT WIN shares worth up to 22.5% of the company in two transactions.
"The Asiamet Board fully endorses and supports this transaction," said Tony Manini, Asiamet's executive chairman.
Adding:
"Asiamet will retain a very meaningful exposure to the upside at BKM and KSK and continue to manage all the value enhancement and development related activities currently in progress," he added.
PT WIN's planned IPO is expected to value the company at $500 million adding up to the $163 million transaction figure. PT will also acquire Aeturnum Energy International PTE, a commodities trading company that owns 19.9% of Asiamet.
Asiamet Resources share price
Asiamet Resources shares today surged 91.6% to trade at 4.79p having risen from Wednesday's closing price of 2.50p.
People who read this also read: