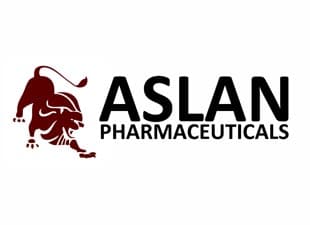 Shares of Singapore based Aslan Pharmaceuticals (NASDAQ: ASLN) have surged 100% premarket after the company announced it plans to develop its next-generation inhibitor.

The ASLAN003 is an inhibitor of dihydroorotate dehydrogenase (DHODH) in autoimmune conditions such as multiple sclerosis.
The company said that the inhibitor is 30 times more potent at inhibiting the DHODH enzyme in cell-free and cell-based assays than its first-generation, teriflunomide.
Aslan also feels that it has the potential to be the most potent oral inhibitor of DHODH in development for autoimmune disease. 
"Following our review of the data we have generated on ASLAN003 and discussions with experts in the field, we believe ASLAN003 has a potential best in class profile as the most potent oral DHODH inhibitor targeting autoimmune indications," said Dr Carl Firth, Aslan's Chief Executive. 
The news has seen Aslan's share price rally to $3.82 per share, after a 100% move to the upside. The last time its share price was at this level was at the end of 2019. 
PEOPLE WHO READ THIS ALSO VIEWED: