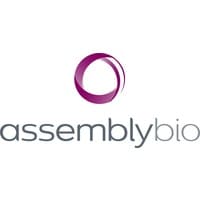 Shares of biotechnology company Assembly Biosciences (NASDAQ: ASMB) have plummeted premarket on Friday after the company provided an update on its ongoing Phase 2 trial of vebicorvir. 

The drug is used to treat patients with the chronic hepatitis B virus (HBV). 
Assembly revealed disappointing results from the study, stating that patients enrolled in the trial which met the treatment stopping criteria and discontinued therapy did not achieve a meaningful, sustained virologic response. 
A sustained virologic response means that the hepatitis B virus is not detected in the blood 12 weeks or more after treatment. The company said that 22 of the 23 patients have relapsed.
 "As we had previously indicated, we believe an SVR24 rate of at least 15% would have marked a meaningful first advance in HBV finite therapy, but preliminary results have shown that we will fall short of that mark," said John McHutchison, CEO and President of Assembly. 
The company's stock price has fallen over 58% so far premarket to $6.69 after closing Thursday's session at $15.90 per share.
PEOPLE WHO READ THIS ALSO VIEWED: