Pharmaceutical company, Avacta Group plc (LON: AVCT) said that it has entered into a commercial partnership with Mologic Ltd to accelerate to market Avacta's AffiDX SARS-CoV-2 lateral flow rapid antigen test.
According to Avacta, the partnership will support antigen testing in low and middle-income countries by providing access to its spike antigen test through Mologic.
Avacta shares are trading over 10% higher at 140.5p at the time of writing.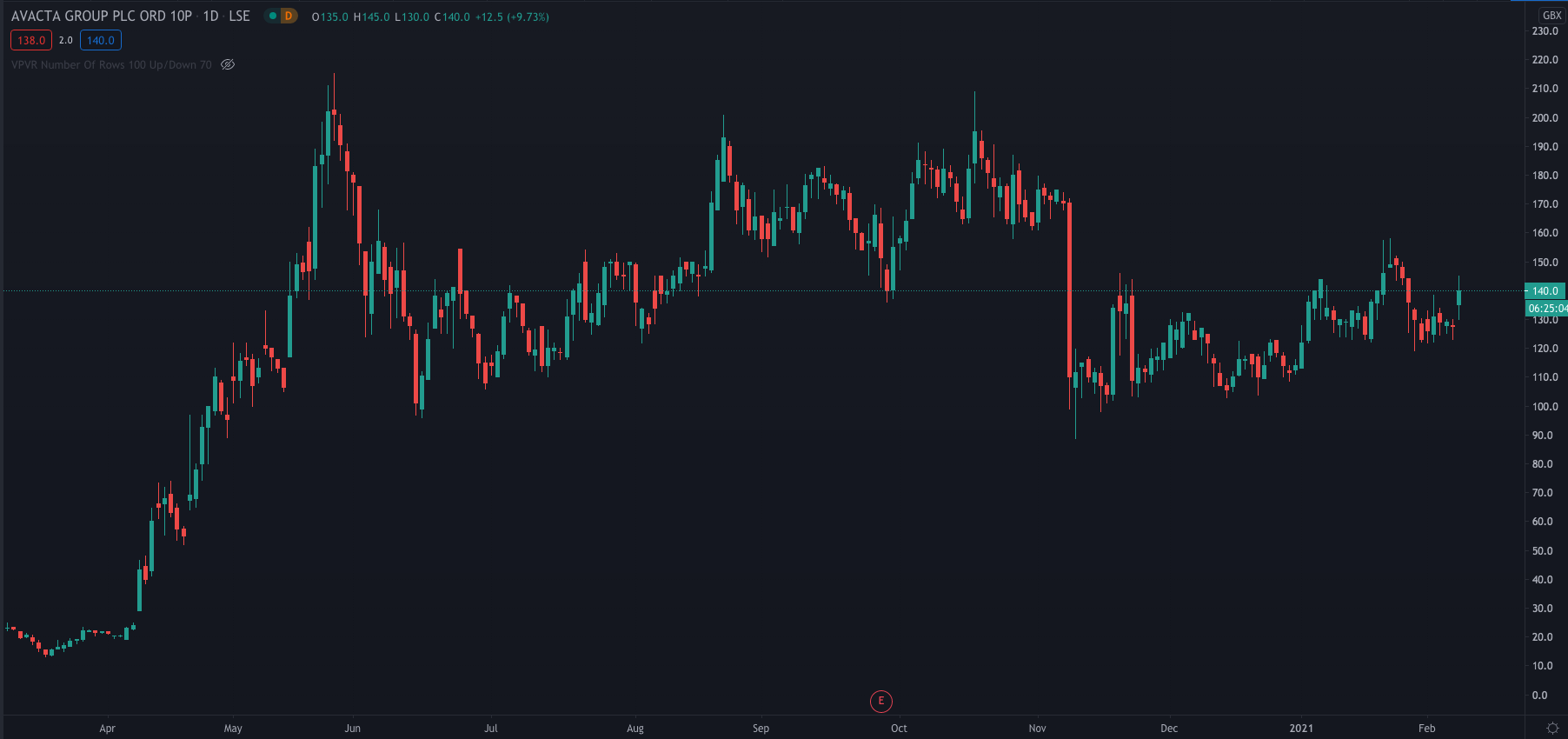 The company said the partnership will provide a faster route to marketing for the test by CE marking it for professional use under Mologic's existing ISO13485 quality system. The CE mark will be transferred to Avacta when it receives ISO13485 accreditation, which is expected by the end of March 2021.
The UK-based group will also be provided with additional manufacturing capacity through the deal with Mologic and its partners, including Global Access Diagnostics and the scaled-up manufacturing capacity being built with BBI and Abingdon Health.
The manufacturing partnerships should deliver several million tests per month, while Avacta is also continuing discussions with other manufacturers in the UK and overseas to access additional capacity to meet demand.
A hospital in mainland Europe is currently conducting a clinical evaluation of the lateral flow tests, and the company will initiate further clinical validation studies in the UK and abroad.
The Avacta and Mologic partnership also provides a framework agreement for developing a pipeline of tests in a range of disease areas.
The two companies are also exploring the possibility of combining Avacta's spike antigen test and Mologic's new nucleocapsid antigen-based technology in a single lateral flow device.
Dr Alistair Smith CEO of Avacta Group, said: "I am very pleased to announce this partnership with Mologic, which follows a close collaboration over recent months. The partnership provides Avacta with a low risk route to CE marking our rapid antigen test during Q1 ahead of achieving our own ISO13485 accreditation."