Electric vehicle manufacturer Ayro Inc (NASDAQ:AYRO) is seeing its share price soar premarket after it announced the completion of its factory expansion in Austin, Texas from 10,000 to 24,000 square feet.
Ayro designs and manufactures compact, purpose-built automotive-grade electric vehicles.
The company said that the new expansion includes additional engineering and product development facilities that will help to accommodate new staffing in battery technology, powertrain, supply chain, service and application service solutions.
In the press release, Rod Keller, Ayro's Chief Executive Officer said: "Our previous facility was only capable of producing up to 200 vehicles per month and we knew that we would soon outgrow its capabilities if we met our projected growth targets."
Ayro recently closed out a $5.5 million offering at $2.50 in June that provided the company with extra working capital.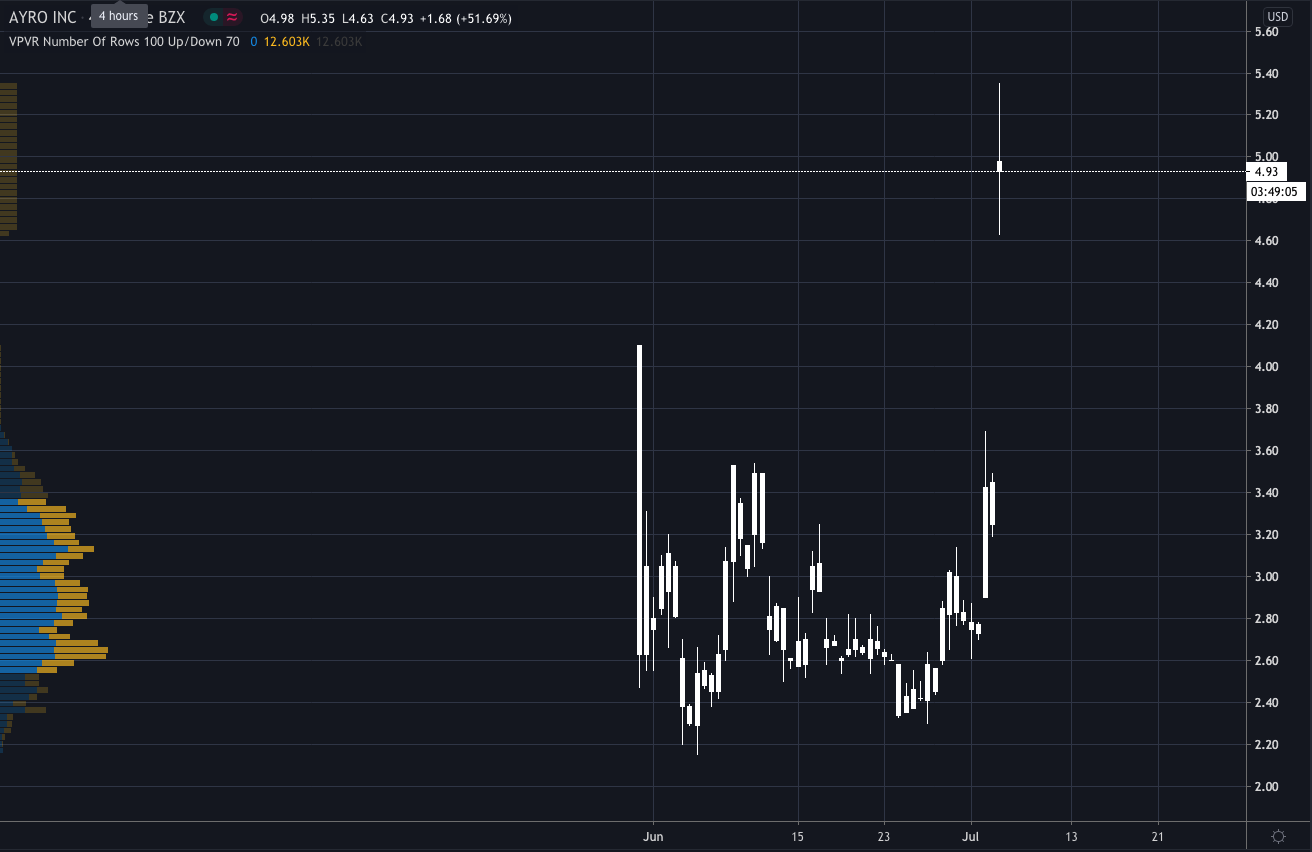 Before today, the recent surge in its stock price can't be put down to one particular news event, but the electric vehicle industry as a whole has been rising, and Ayro has benefitted from that.
Today's news has helped to exacerbate that rise, and the stock climbed 60% premarket.
However, after the open, it has retraced and is now trading "only" 50% higher at $4.80 a share. As long as the electric vehicle industry continues its rise, I would not be surprised to see Ayro continue along with it.
As has been said previously, "a rising tide lifts all boats."