Brazil has been on fire lately, outperforming most global indices. The new pension reform, along with more EM bullishness, has had the Brazilian equities surge over past days.
My bullish Brazil view was mostly based around the global set up of markets squeezing as well as the EM space about to trade well given the USD weakness, and a possible oil pop higher.
The short term set up played out well, and this would be a good time to take some profits. I would not be adding any longs here at least, and protect profits with a stop profit level following the price of EWZ.
Below is the short-term chart to consider.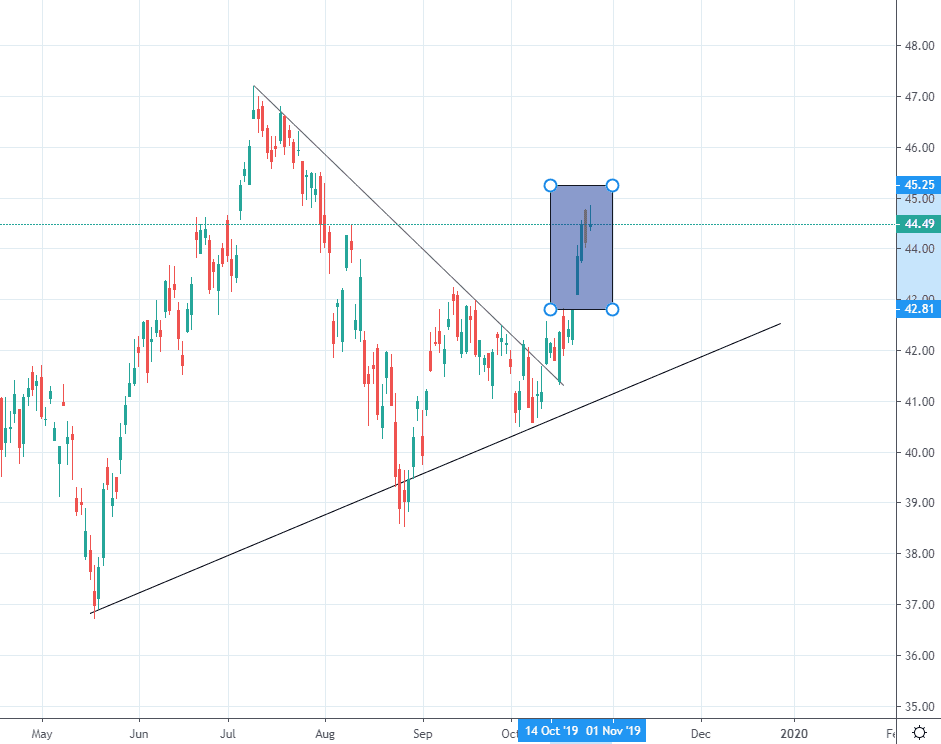 The longer-term chart shows the perfect bounce on the long-term trend, but note we are approaching rather big resistance levels here. 45 is the big resistance level to watch here.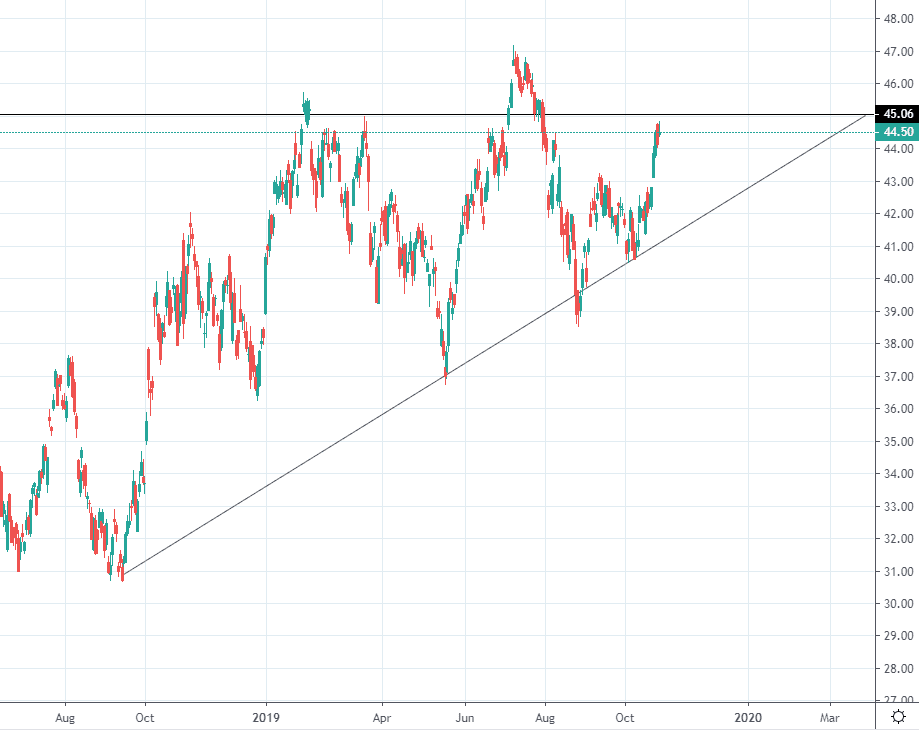 The "preferred" choice in the Brazilian/EM/Oil was to be played with a long Petrobras, PBR, trade. PBR is continuing the move higher, but I would be taking some longs off as the stock is approaching the big negative trend line.
The most important thing in any set up is to always follow the trade idea and of course apply the relevant risk management. In this case, the set up was a quick move higher in Brazil, EWZ, as well as a quick move higher in PBR. Both have occurred and are reaching target prices here.
Book profits for the weekend time.