Shares of International Consolidated Airlines Group PLC (LON: IAG) trade about 10% higher on the week to return above the 100p mark following last week's decline.
Yesterday, the owner of British Airways posted a €1.3 billion operating loss in the third quarter after witnessing its revenue plunging 83% to €1.2 billion from €7.3 billion in 2019.
"Recent overall bookings have not developed as previously expected due to additional measures implemented by many European governments in response to a second wave of COVID-19 infections, including an increase in local lockdowns and extension of quarantine requirements to travellers from an increasing number of countries," IAG said in its statement.
The latest quarterly reported prompted analysts at Liberum to warn that "there are no short-term positive catalysts on the horizon."
"We would not be surprised to see IAG's capacity fall well short of the 30% of 2019 level," Liberum analyst Gerald Khoo wrote in today's note to clients.
Still, the picture looks more colourful in the long-term.
"In the long term, IAG's strategic strengths should eventually reassert themselves. IAG's strong hub airport positions at Heathrow, Madrid and Dublin will again become valuable when air travel demand recovers," Khoo added.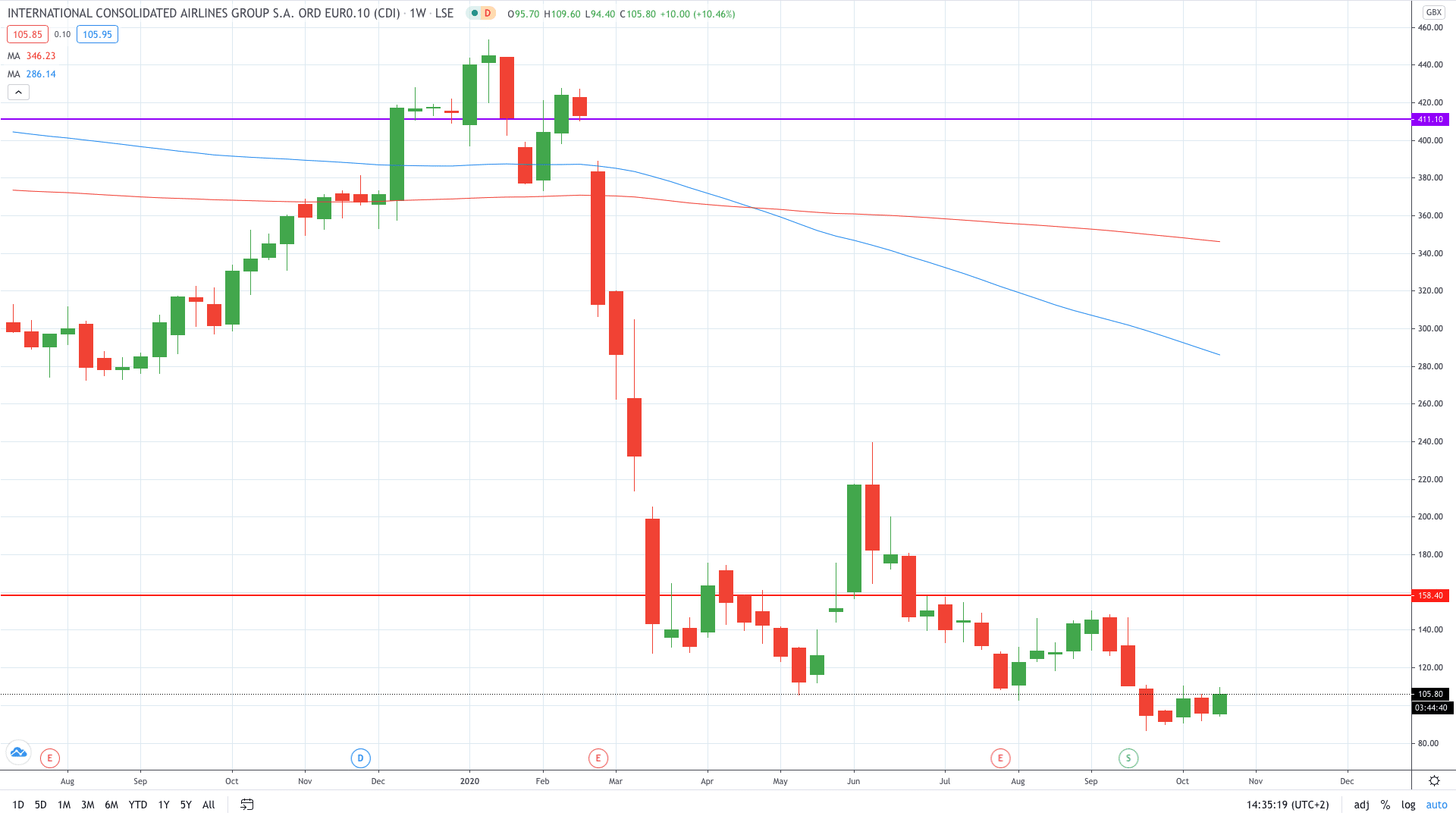 Liberum rates IAG as "Hold" with the price objective set at 100p price target, about 5% lower than the current market price of 105.35p.
PEOPLE WHO READ THIS ALSO VIEWED: