Shares of BT Group (LON: BT.A) have soared more than 3% today to trade above 115p for the first time this month.
Separately, BT's chief executive Philip Jansen warned that it could take up to 10 years to remove Huawei from the entire UK's telecoms infrastructure. 
Media reported yesterday that the British government is leaning towards saying "no" to Huawei's new 5G equipment. The UK is under severe pressure from the Trump administration not to allow Huawei to install its 5G infrastructure across the country. 
"If you were to try and not have Huawei at all [in 5G] ideally we'd want seven years and we could probably do it in five," Jansen said.
"If you wanted to have no Huawei in the whole of the telecoms infrastructure across the whole of the UK, I think that's impossible to do in under 10 years."
BT uses Huawei's kits to provide its 2G, 4G, and 5G networks. Jansen also warned the government that the network may suffer outages if the Huawei gear is to be removed. 
BT Group share price has jumped over 3% today as recovery hopes mount. Today's high of 115.3p also represents a new high in July.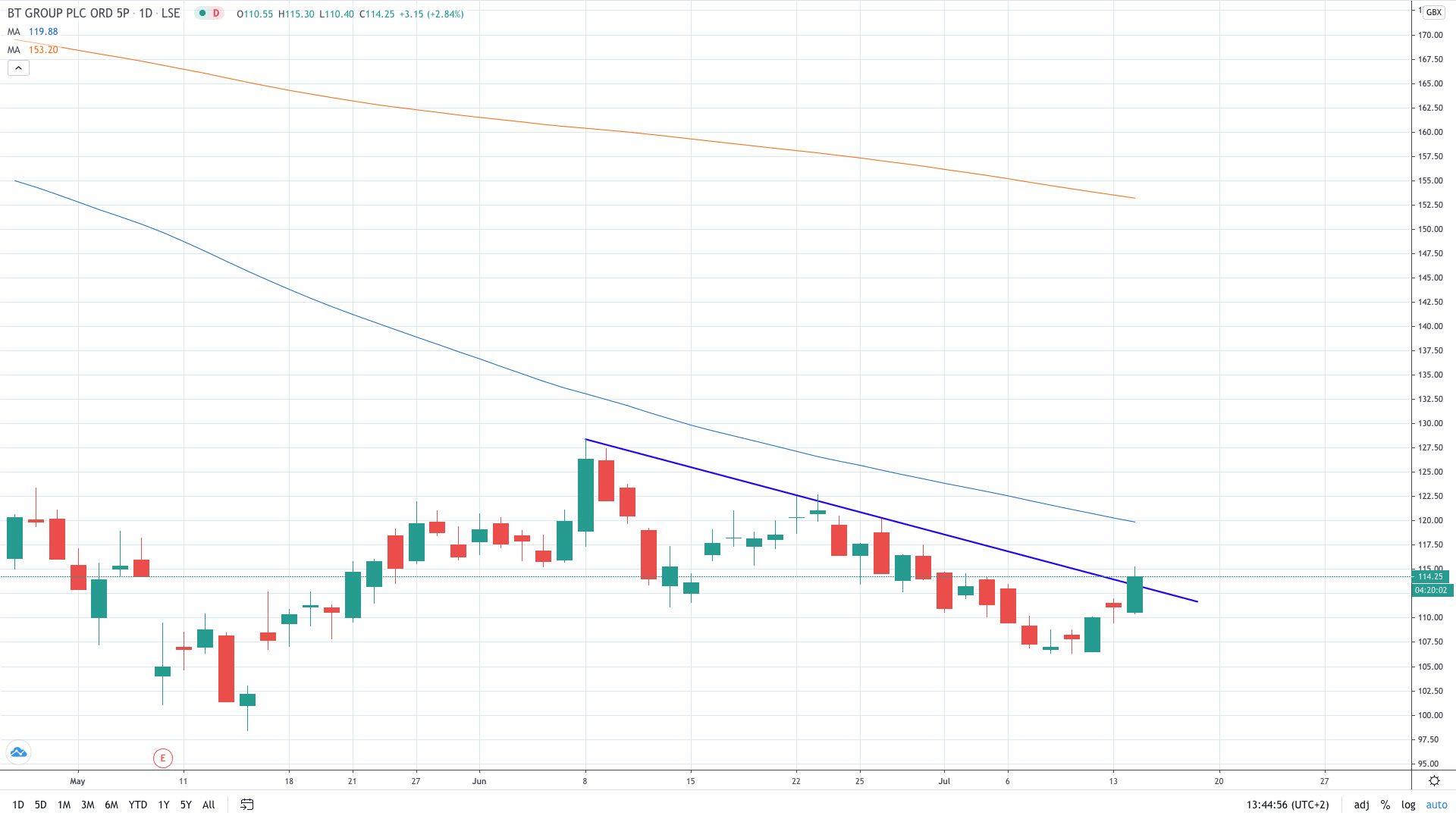 The buyers are now pushing the price higher to break the diagonal resistance around 114p, potentially paving the way towards 120p.