Shares of Cineworld PLC (LON: CINE) have fallen more than 12% today after Disney (DIS.N) delayed the release of the much-anticipated drama "Mulan". Christopher Nolan's thriller "Tenet" has also been postponed for screening. 
The continued outbreak of COVID-19 across North America is keeping theaters shut. As a result, producers are forced to keep pushing back premiere dates for its blockbuster features. 
"Until the total relaxation of social distancing rules, the pressure on finances will be quite significant, which suggests more job losses and cinema closures in the months ahead," CMC Markets analyst Michael Hewson said. 
Cineworld has delayed the opening of Cinemas for the mid-August. The situation in Europe is much better as the cinema operators seek to open the door of its UK cinemas in the coming days. 
"Cinema-going will not be back in full swing until there is new content to show. The risks are high … as we do not know at this stage whether customers will come back in the same numbers. It will also take a few years to work off (Cineworld's) debt balance," J.P.Morgan analyst Alexander Mees said, before adding that Cineworld keeps burning through $50 million per month to survive.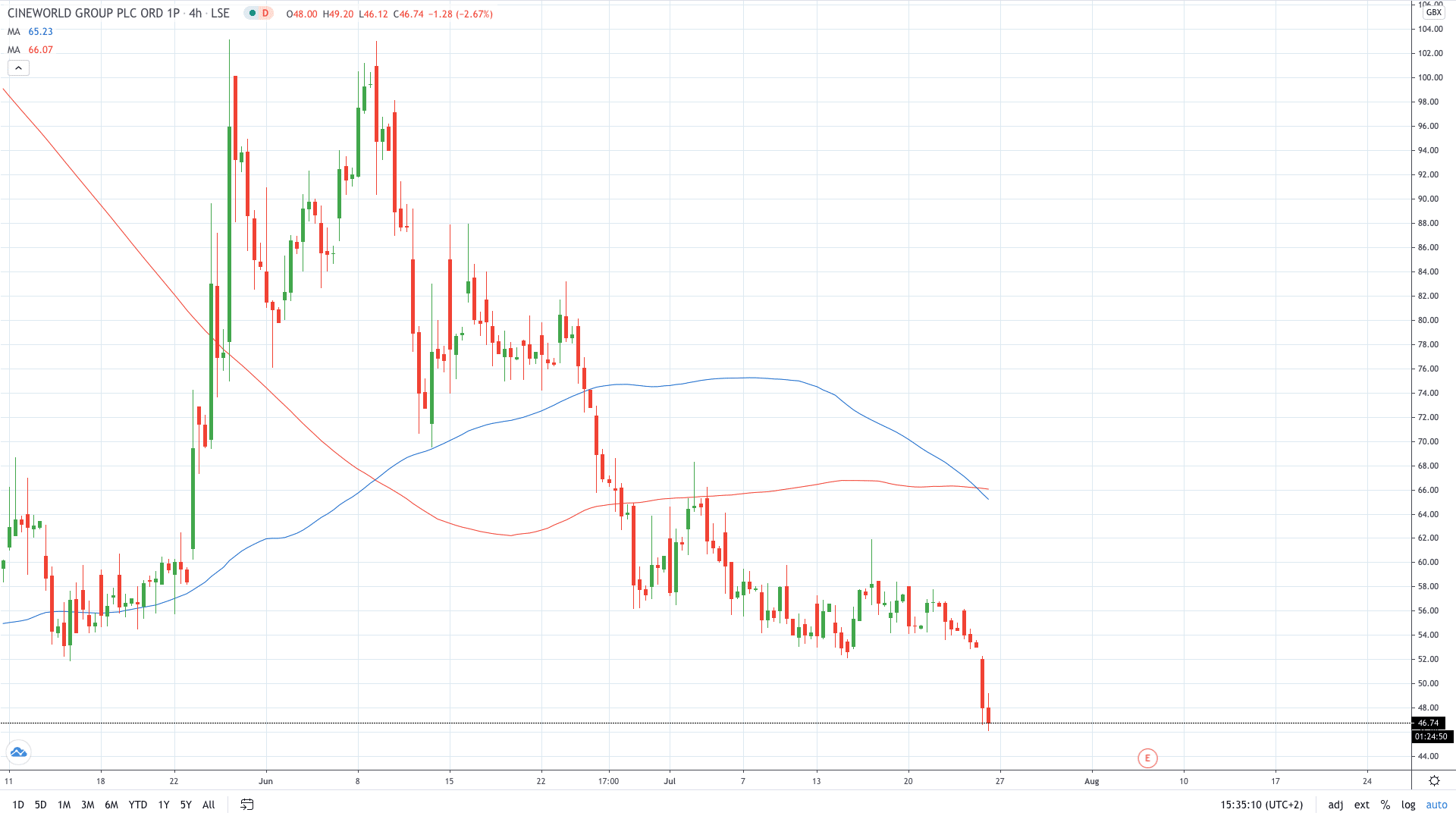 Cineworld share price plunged nearly 13% to trade below 47p today in London. This way, Cineworld stock price marked a new 3-month low.