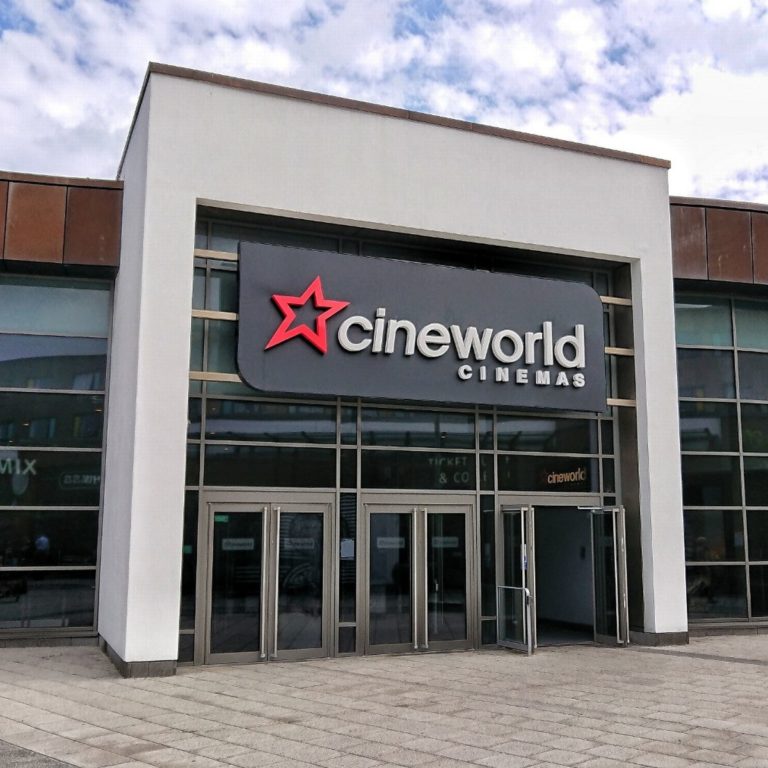 Shares of Cineworld Group plc (LON: CINE) are trading at a crucial resistance level, having recovered over the past few days following the July 19 drop triggered by easing all lockdown restrictions in the UK.

The cinema chain has been battling rent payment suits. In addition, it has struggled to keep its cinemas open after the coronavirus lockdown measures brought its business to a standstill for most of 2020.
Cineworld shares are trading below the crucial 68p resistance level shown below, which held since late January before being broken in mid-July.
However, there are no guarantees in the markets, and we could easily see Cineworld shares fall back and fail to break above the resistance level.
As a short-term trader, I would wait for a convincing break above the resistance level before opening a bullish position on the stock.
Meanwhile, Cineworld shareholders are worried that the UK might reimpose some of the lockdown measures that were recently removed if the coronavirus cases keep rising despite the country's high vaccination rate.
Investors will also be waiting for the cinema company's following earnings result to see how it performed after reopening most of its cinemas during the past quarter.
*This is not investment advice
Cineworld share price.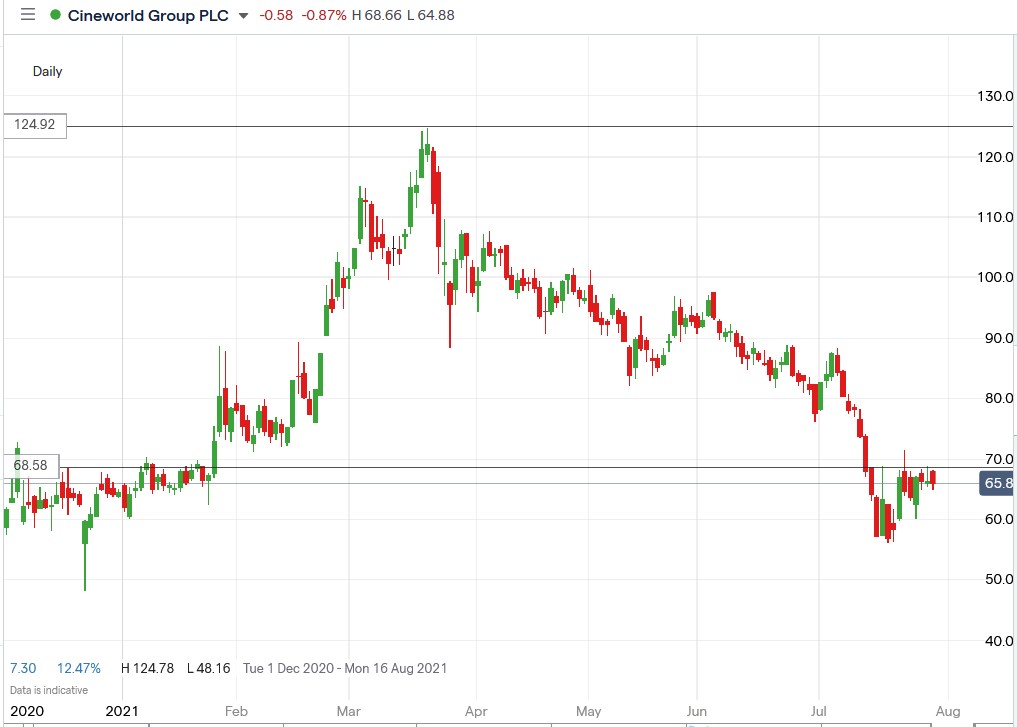 Cineworld shares are trading at a critical resistance zone. Are they about to breakout higher?
Is Now a Good Time to Invest In Cineworld Shares?
Leisure stocks, including Cineworld shares, have been severely impacted by the coronavirus pandemic and subsequent restrictions. Hotels, airlines, cinemas, and many others have all been affected, but could now be a good time to buy Cineworld shares? Here's what our analyst had to say in our Cineworld price forecast…