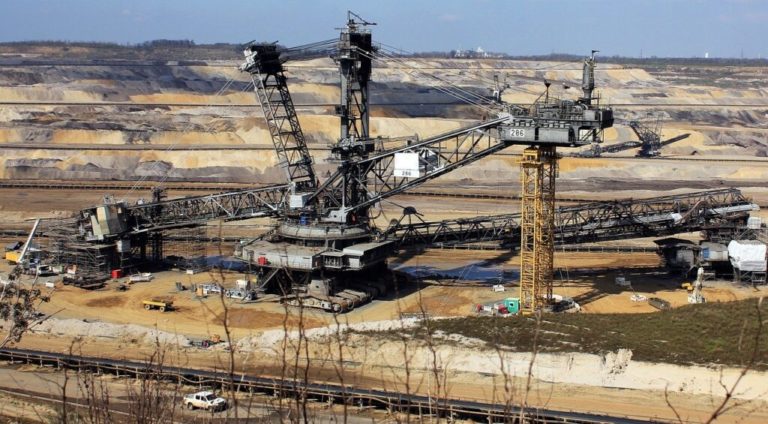 Shares of KEFI Gold and Copper Plc (LON: KEFI) are trading near their 7-month lows despite rising gold and copper prices as the mining company is yet to start producing either metal at each of its projects.

Last month, KEFI told Ethiopian regulators that it and its partners were ready to proceed with the final documentation and approval process to start production at its Tulu Kapi project located in the country.
KEFI announced after holding its annual general meeting (AGM) where shareholders passed the necessary resolutions to kickstart the development project at the Tulu Kapi project.
The mining company is also fast-tracking the fieldwork and engineering studies at its Hawiah copper-gold-zinc-silver in Saudi Arabia. The firm had discovered higher grades of deposits and expanded the scope of the project.
KEFI also noted that it was still pursuing the Jibal Qutman gold discovery, although the project was in the middle of a regulatory "entanglement". The company noted that it was now prioritising both copper and gold as its primary target metals.
The company is keen to ramp up activities in the two countries by collaborating with government authorities to push its projects forward.
Meanwhile, the company continues to miss out on the rally in copper prices as global demand rises. In contrast, gold prices show signs of a further rally amid worries about the slowdown of the global economic recovery and US Treasury yields.
KEFI's price chart shows that the company's shares have been trading in tight ranges for extended periods, which do not provide excellent trade opportunities. Hence, I will be staying away from the stock for now.
*This is not investment advice.
KEFI share price.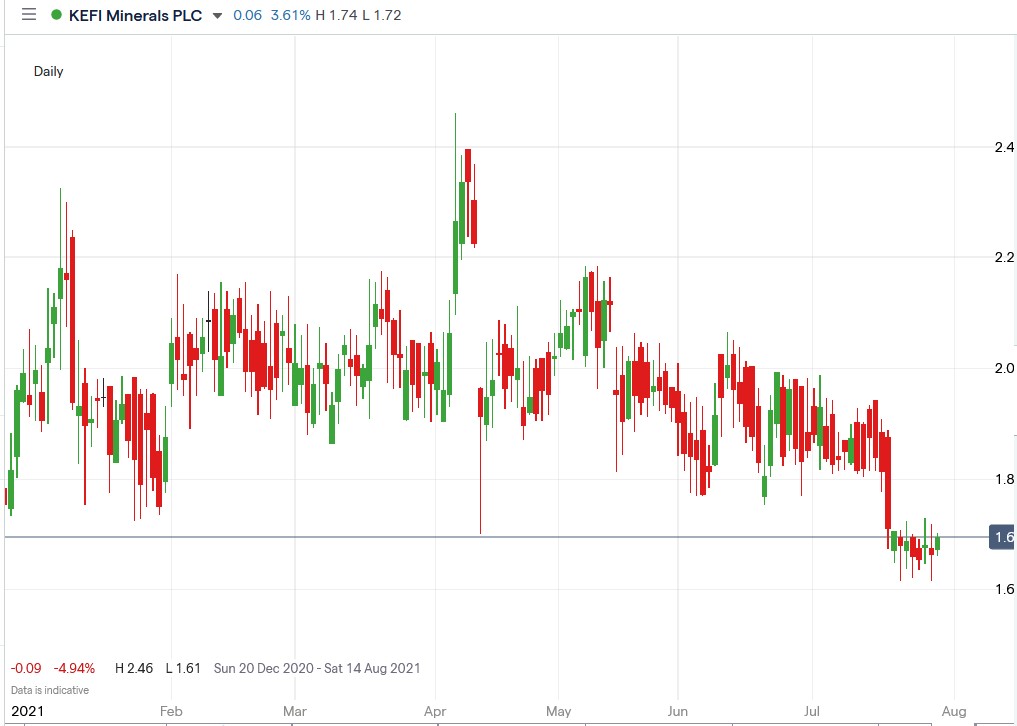 KEFI shares surged 5% to trade at 1.70p, rising from Wednesday's closing price of 1.66p.