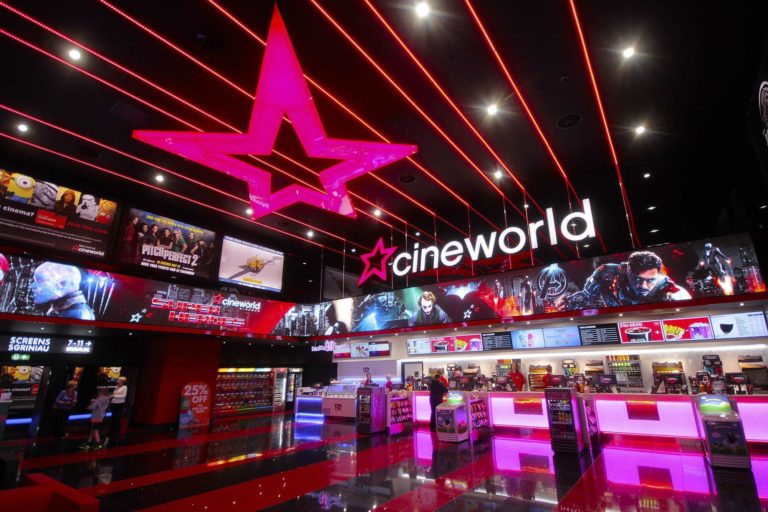 Shares of global cinema operator Cineworld Group plc (LON: CINE) edged 3.92% higher after reopening its UK cinemas over the weekend to a warm welcome from moviegoers.

The cinema chain said that ticket sales for Peter Rabbit 2: The Runaway were great and that the company was pleased to see strong sales of concession products such as popcorn.
The closure of Cineworld cinemas had affected the company and many other businesses that rely on cinemas to generate foot traffic into their businesses and sales.
Most cinemas support other concession businesses such as popcorn stands that target moviegoers, which is why the weekend reopening of Cineworld cinemas and the robust popcorn sales were such a huge deal.
Many businesses located in cinema complexes were unsure if the reopening would boost their businesses and should be encouraged by last weekend's results, with Cineworld expecting much stronger sales next weekend.
Cineworld will be showing Cruella and A Quiet Place 2 next weekend and is counting on "improving consumer confidence and the success of the vaccination rollout" to boost movie attendance next weekend and over the coming months.
Cineworld's CEO, Mooky Greidinger, said: "We are thrilled to have our cinemas back in business in the US and UK and to welcome movie fans back to the big screen for an exciting and full slate of films."
Adding: "We are especially pleased with the warm welcome our employees have received and the positive feedback from returning guests."
Investors were happy to hear that Cineworld received a $203 million tax refund under the US CARES Act.
Cineworld shares had been falling since mid-March, and today's announcement may provide the right momentum for the next rally phase. Investors will be watching the company's subsequent updates to assess its future potential.
The cinema operator's shares could quickly retest their mid-March high of 125p if the rally continues giving investors an excellent return from current prices.
Cineworld share price.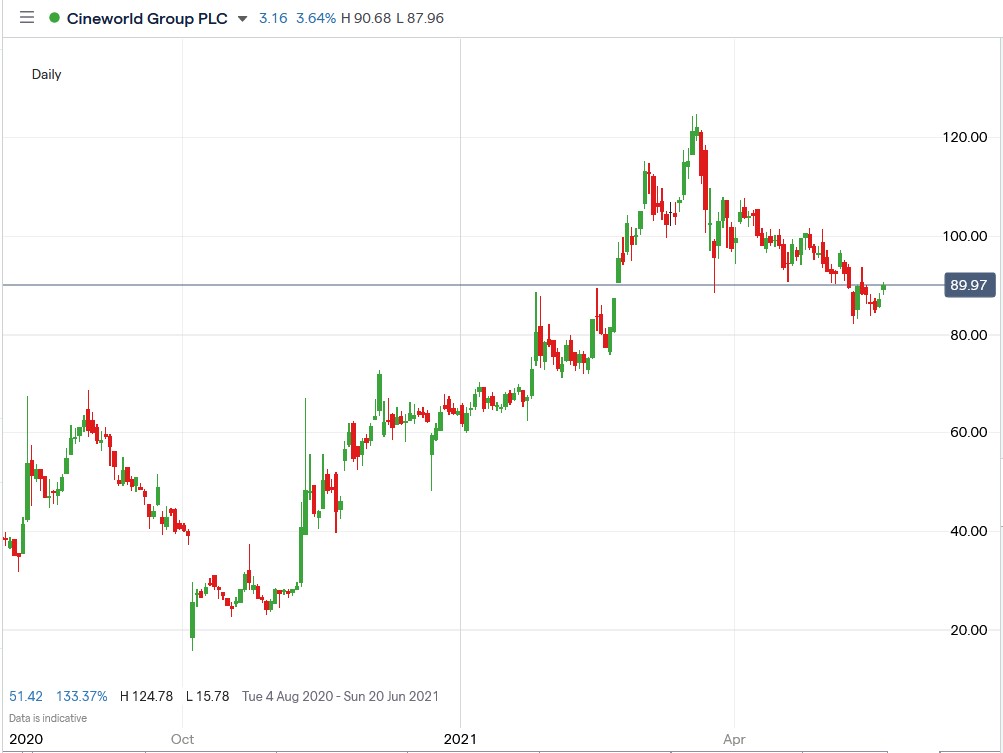 Cineworld shares edge 3.92% higher to trade at 90.56p, rallying from Friday's closing price of 87.14p.