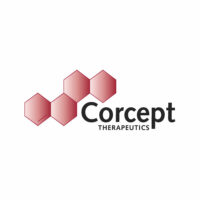 Shares of pharmaceutical company Corcept Therapeutics (NASDAQ: CORT) are rallying premarket on Thursday after the company won a Patent Trial and Appeal Board (PTAB) ruling.
The ruling was concerning Teva Pharmaceuticals (NYSE TEVA) challenge of Corcept's Korlym Label patent for Korlym, which is used in the treatment of Cushing's disease. 
The US Patent Trial and Appeal Board said that Teva did not show evidence that claims "1-13 of the '214 patent would have been obvious over the combination of the Korlym Label and Lee."
The ruling is a significant relief to Corcept as Korlym is its only FDA-approved drug on the market. The company's CEO Joseph K Belanoff said they are "gratified by PTAB's decision".
"The '214 patent is directed to an important medical discovery – that, with dose-adjustment as set forth in its FDA-approved label, Korlym can be safely co-administered with medications known as strong CYP3A inhibitors, including commonly-prescribed antiviral, antibiotic, antifungal and antidepressant medications," Belanoff continued. 
Shares of Corcept are trading 21.60% higher premarket at $22.69 following the ruling. Yesterday its shares closed at $18.66. 
PEOPLE WHO READ THIS ALSO VIEWED: