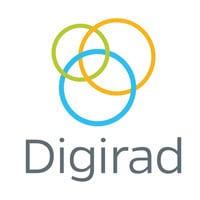 Diversified holding company Digirad Corporation (NASDAQ: DRAD) has confirmed it will sell DMS health for $18.75 million.
The California-based company said that it has agreed to a stock purchase agreement with the proceeds being used to pay down its debt and finance its growth strategy. 
Digirad transformed into a diversified holding company through its acquisition of ATRM Holdings in October 2019.
DMS Health is the mobile healthcare business unit of Digirad's healthcare division and provides contract diagnostic imaging and healthcare expertise via a mobile service. The company generated a revenue of $41.3 million in 2019. 
"The divestiture of DMS Health will allow us to streamline our portfolio of healthcare services by focusing our efforts on selling and servicing our Digirad branded solid-state imaging cameras and providing on-site imaging services to hospitals and physicians all over the country," commented Matt Molchan, Dad's CEO.
Shares of Digirad have surged premarket on Wednesday, up 25.05% at $3.17 after closing Tuesday's session at $2.53. 
PEOPLE WHO READ THIS ALSO VIEWED: