Disney (NYSE: DIS) will increase its layoffs by an extra five thousand employees an SEC filing revealed on Wednesday as the coronavirus pandemic continues to disrupt the companies theme parks. 

The increase means that there will now be 32,000 in total layoffs during the first half of fiscal 2021, including the 28,000 workers that the company announced in September.
The majority of the workers let go will be from Disney's theme parks after it was revealed that the Covid-19 pandemic had cost its parks, experiences and products segment around $2.4 billion in operating income.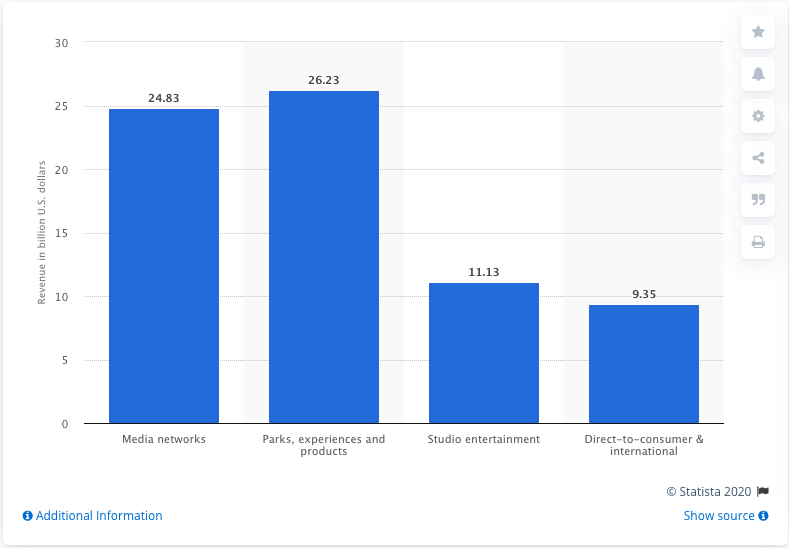 The company makes most of its money from the segment, which includes theme parks, resorts, cruise lines and merchandise. 
In its earnings report, Disney reported a narrower than expected loss for the fiscal fourth-quarter reporting a loss per share of $0.20. 
"COVID-19 and measures to prevent its spread impacted our segments in a number of ways, most significantly at Parks, Experiences and Products where our theme parks were closed or operating at significantly reduced capacity for a significant portion of the year, cruise ship sailings and guided tours were suspended since late in the second quarter, and retail stores were closed for a significant portion of the year," Disney said in the report.
All theme parks in California remain closed, including both of Disney's.
Wednesday saw Disney shares close at $149.09 after a fall of 1.58%. However, they are up by 3.08% for the year to date, despite the impact of the pandemic on its business. 
PEOPLE WHO READ THIS ALSO VIEWED: