American discount chain Dollar Tree (NASDAQ: DLTR) has seen its share price plummet after the company reported its second-quarter fiscal financial results.

Dollar Tree posted better than expected Q2 earnings, with a net income of $261.5 million or $1,10 a share, above the previous year's reading of $180.3 million or $0.76.
Analysts had estimated an EPS of around $0.92.
Net sales increased by 9.4% to $6.28 billion from $5.74 billion, while same-store sales were up 3.1% for Dollar Tree and 11.6% for Family Dollar.
While its Q2 earnings report looked positive, comments from the company's Chief Executive, Mike Witynski regarding visits have impacted its share price…
"Consumer shopping patterns are evolving. Customers are shopping with a purpose, while looking to minimize risk and exposure. As a result, we are seeing material increases in average ticket, while seeing a decline in average visits."
DLTR stock…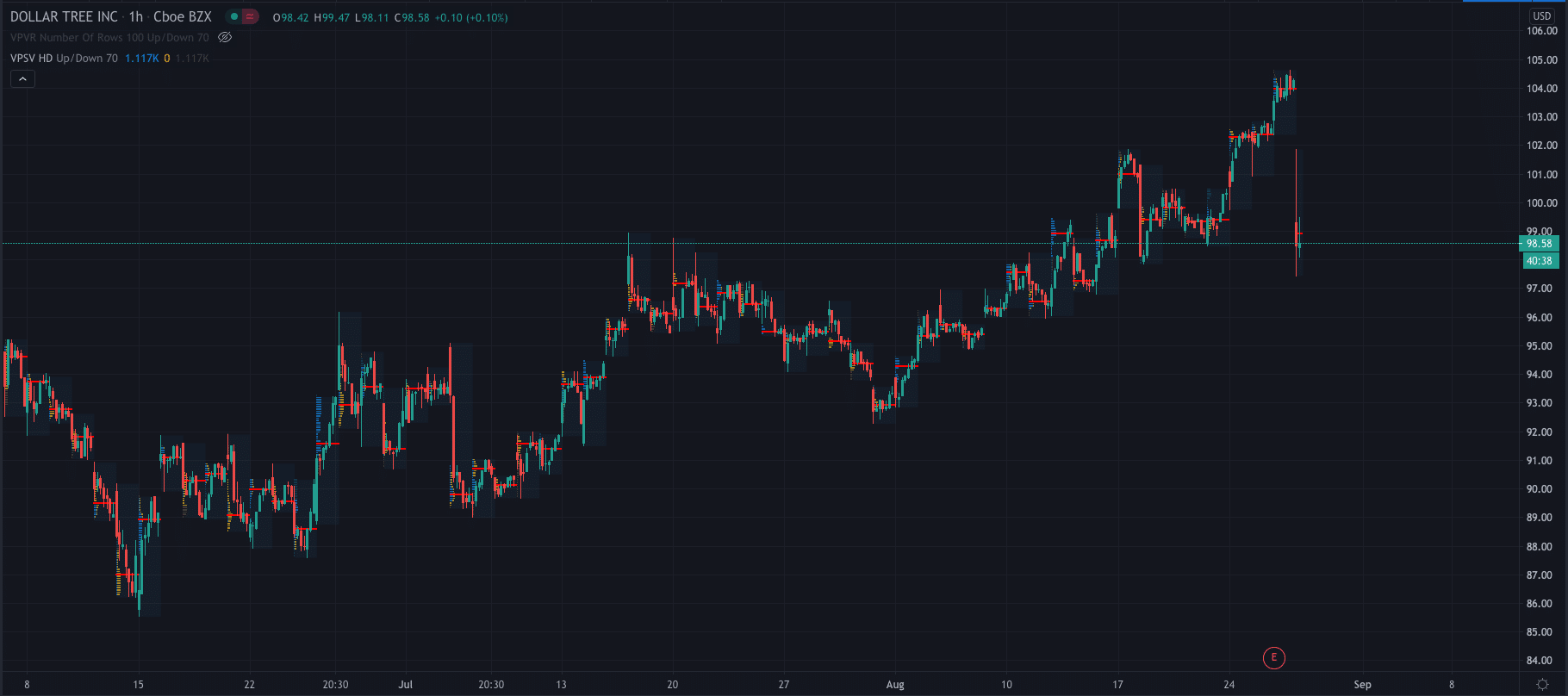 Source: TradingView
Dollar Tree's share price has plunged as low as $97.45 per share on Thursday. It is currently trading at $98.30 at the time of this publication, down 5.70%.
While its shares are falling today, we feel that there needs to be a broader trend of visits declining across the board before we see a sustained fall in DLTR stock.