Empire Metals Limited's (LON:EEE) share price surged 82% in Monday morning trading; however, there is, as of yet, no specific company news that can be attributed to the move.
Empire Metals is a copper and gold development and exploration company, who operates in Georgia…

And, with a recent COT (Commitment of Traders) report by Saxo Bank showing that futures positions held by speculators such as hedge funds and CTA funds had risen in commodities such as gold and copper, we can start to build a picture as to why the company's shares have surged this morning.
Gold has continued to rise as of later, last week breaking the $1800 barrier and reaching levels not seen since 2011.
Copper itself has also seen an enormous rise since mid-March, gaining 11.87% last month and up by 8.48% so far this month.
Empire Metals has gone through some redevelopments so far this year, acquiring a 41% stake in the Munni Munni palladium project in Australia and changing its name from Georgian Mining Corp to Empire Metals Limited.
The company said their growth strategy is "anticipated to incorporate investing in and advancing projects in new jurisdictions alongside the development of its current project, the Bolnisi copper and gold project in Georgia."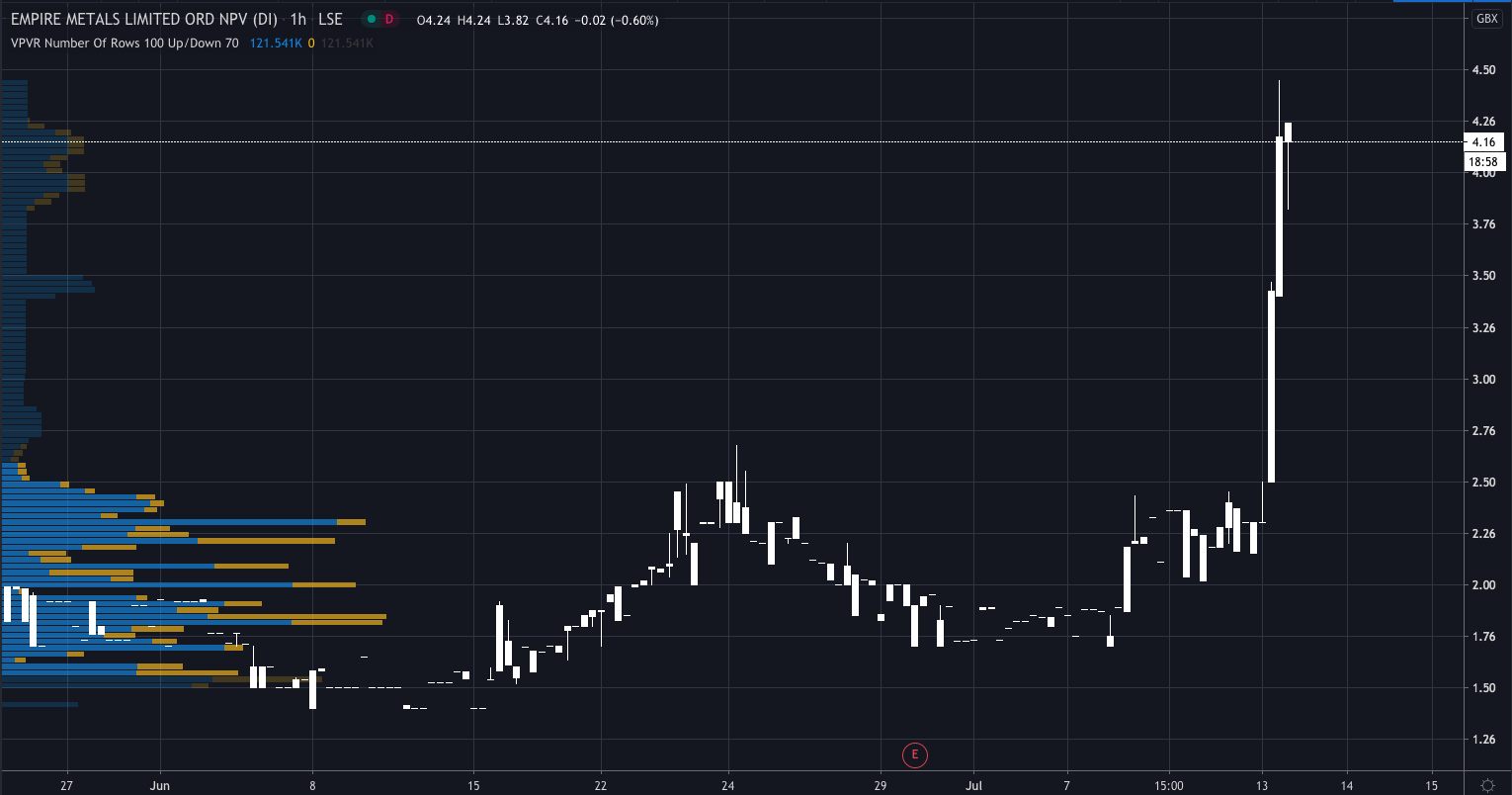 The rise in commodity prices and the company's redevelopment strategy certainly seems as though it has kicked into gear today…
The company's shares have jumped 82% and are currently trading at 4.16p.
The key level to watch out for here is the 2.72p. A close above that level today could see a sustained move higher in the near to mid-term.