Evaxion Biotech A/S – ADR (NASDAQ: EVAX) stock price soared 236.9% during premarket trading amid buying pressure despite not making significant announcements.
While there were no releases from the biotech company, investors were excited about something, which brings us to the company's last significant announcement.
The biotech company entered into a supply agreement with Merck & Co. to evaluate its cancer immunotherapy treatment EVX-01 in collaboration with Merck's Keytruda.

The two companies agreed to run a phase 2b research study on patients with metastatic melanoma stages III and IV.
At the time, investors barely reacted to the news, as Exaxion shares kept falling the very next day. However, things seem to have changed given today's massive premarket rally in Evaxion share price.
Investors seem to have picked up on the partnership between Merck and Evaxion, which could be the main driver behind today's rally.
Evaxion developed EVX-01, a customized cancer neoepitope immunotherapy, using its patented PIONEER AI technology. The drug is currently in a phase 1/2a in patients with melanoma.
The biotech company also unveiled plans to list up to 5.2 million American Depositary Shares on the NASDAQ exchange, resulting in its shares falling further. 
It appears investors have made peace with the stock offering, given today's rally. 
As usual, it is never a good idea to chase a stock higher, and investors who missed out on today's rally may be best served to wait for the shares to pull back before jumping in.
*This is not investment advice. Always do your due diligence before making investment decisions.
Evaxion stock price.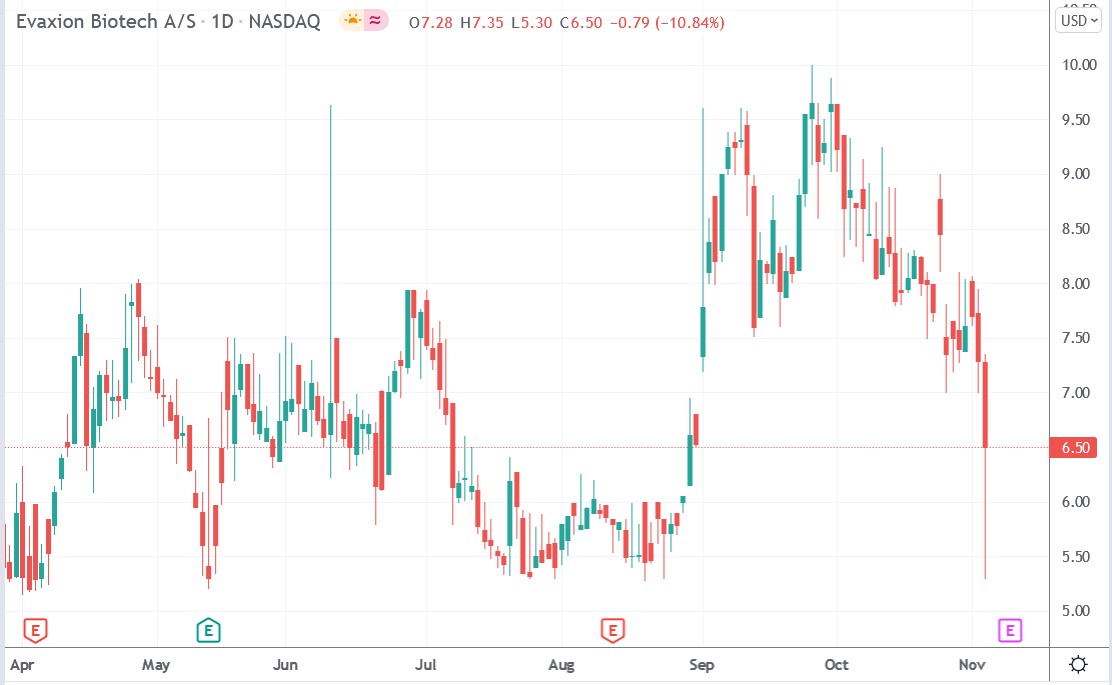 Evaxion stock price soared 236.92% premarket to trade at $21.90, rising from Wednesday's closing price of $6.50.
Should you invest in Evaxion Biotech Stock?
Tech stocks offer some of the best growth potential, but time and time again, traders and investors ask us "what are the best tech stocks to buy?" You've probably seen shares of companies such as Amazon and Netflix achieve monumental rises in the past few years, but there are still several tech stocks with room for significant gains. Here is our analysts view on the best tech stocks to buy right now.