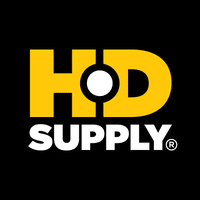 HD Supply Holdings (NASDAQ: HDS) shares have rallied premarket on Monday after it was announced that the company will be acquired by Home Depot (NYSE: HD). 
HD Supply Holdings is one of the largest industrial goods wholesale distributors in the US, and Home Depot has agreed to buy the company for approximately $8 billion of $56 per share. 
The deal represents a near 25% increase on the stocks last close.
"The Board and I believe the strategic acquisition by The Home Depot, Inc. will create significant benefits for our customers, associates, and shareholders," commented Joe DeAngelo, Chairman and CEO of HD Supply.
HD Supply shares surged after the announcement and are currently trading at $55.70, up 24.30% from Friday's close of $44.81. Home Depot shares are slightly lower premarket at $276, or -0.42%. 
PEOPLE WHO READ THIS ALSO VIEWED: