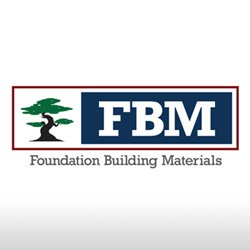 Building products company Foundation Building Materials (NYSE: FBM) has announced that it has entered into an agreement to be acquired by an affiliate of American Securities LLC. 

The private equity firm will acquire the outstanding shares of FBM for approximately $1.37 billion or $19.25 per share in cash. 
"American Securities has a proven track record of investing in building products and distribution businesses, and shares our commitment to providing superior products and services to our customers," said Ruben Mendoza, FBM's CEO. 
Lone Star Funds, another private equity firm acquired FBM 2015 and has held a majority stake in the company since its public listing in 2017. 
The companies expect to complete the transaction in the first quarter of 2021.
FBM shares have rallied premarket to $19.24, up 26.91% from its Friday close of $15.16. The Californa -based company's shares are down over 21% for the year to date. 
PEOPLE WHO READ THIS ALSO VIEWED: