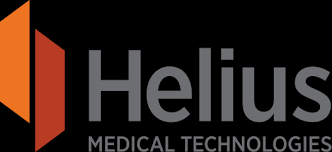 Helius Medical Technologies (NASDAQ: HSDT) announced on Tuesday that it has received Breakthrough Designation from the U.S. Food and Drug Administration (FDA) for its PoNS device.

The designation is for use as a temporary treatment of dynamic gait and balance deficits due to symptoms from a stroke. It is to be used as an adjunct to a supervised therapeutic exercise program in patients 22 years of age and over.
"We are very pleased to announce the receipt of Breakthrough Designation for our PoNS device to treat stroke-induced gait and balance deficits," said Helius CEO Dane Andreeff.
"Strokes are a large and growing cause of long-term disability in the United States. An estimated 7 million Americans are living with stroke-related complications, and more than 80% of stroke survivors are estimated to develop gait impairment," added Andreeff.
Helius Medical's share price has climbed 17.6% to $16.90 following the announcement.
Should You Invest in Helius Medical Shares?
One of the most frequently asked questions we receive is, "what stocks are best to buy right now?" It's a wide-ranging question, but one that we have answered… Our AskTraders stock analysts regularly review the market and compile a list of which companies you should be adding to your portfolio, including short and longer-term positions. Here are the best stocks to buy right now