Shares of Alteryx Inc (NYSE: AYX) crashed over 30% on Friday after the provider of software solutions issued a forward-looking warning. The Irvine-based company warned that the challenges in front of the company are significant.  

The firm posted second-quarter revenue of $96.2 million, an increase of 17% compared to a year ago. This is slightly higher than $94.1 million expected from Wall Street analysts. Alyerix posted a net loss of $35.3 million.
"While we experienced a slowdown in the second quarter driven by the global impact of COVID-19, we believe that the global opportunity for analytics and automation solutions remains significant, and we believe Alteryx remains well-positioned as a leader in the space," chief executive Dean Stoecker said in a statement. 
Alteryx said it expects its Q3 revenue to come in between $111 million to $115 million, which is an increase of 7% to 11% on an annual basis. Hence, a full-year revenue could jump 10% to 11% to a $460 million to $465 million range. 
The firm said it expects that "significant headwinds will generally continue in the third and fourth quarters of 2020 and there will be uncertainty around new business and renewal timing or billings terms."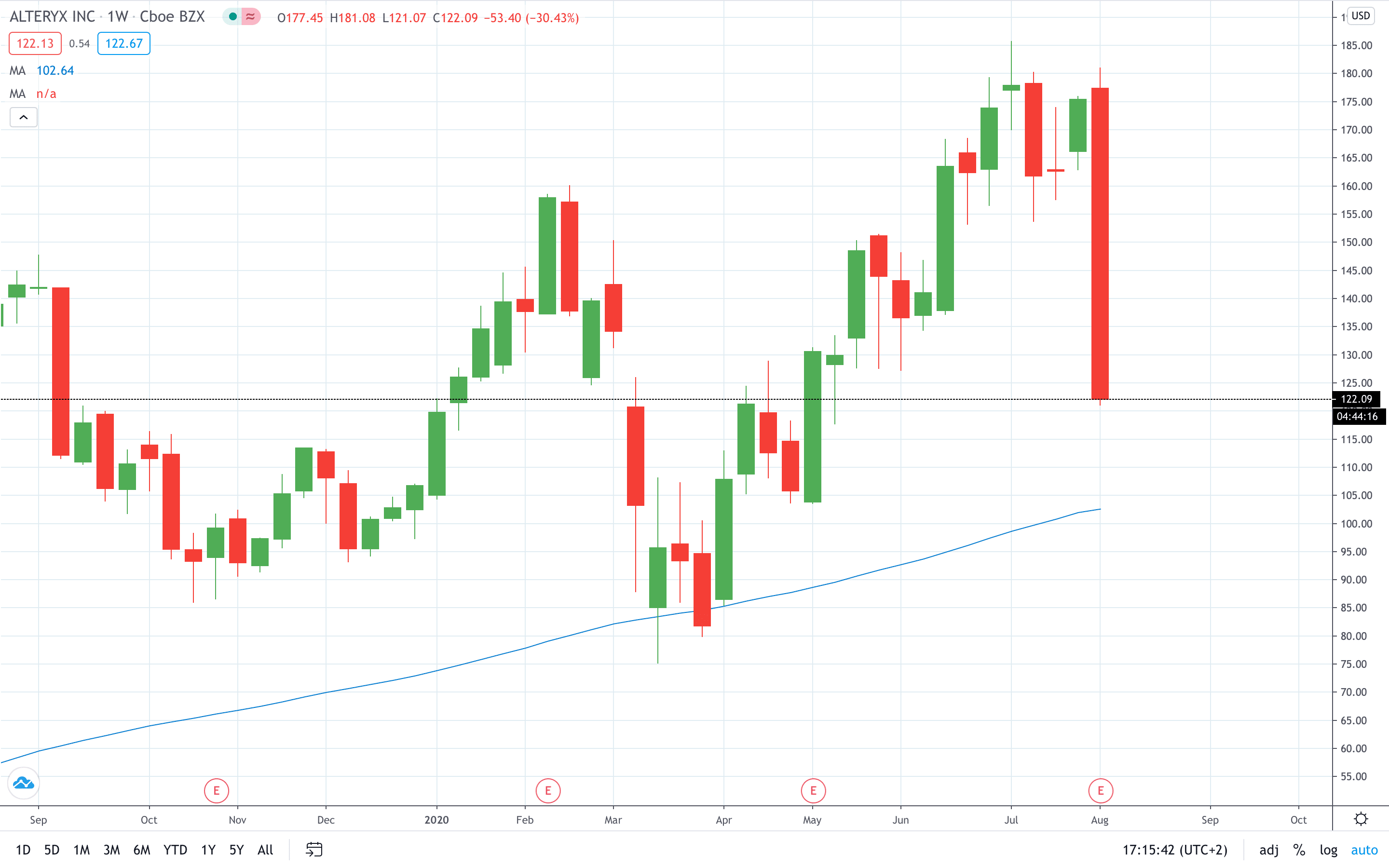 Analysts were expecting revenues of $119.3 million for the quarter and $505.1 million for a full year.