Shares of ITV PLC (LON: ITV) surged 5% today after Deutsche Bank upgraded its stock to "buy" from "hold". The bank's new target price for ITV stock is 120p (from 80p), which represents a premium of over 100% compared to yesterday's closing price. 
Deutsche Bank analyst Nizla Naizer believes that the TV industry is better positioned than print media to secure a bigger share of the advertising pie in the future.
"TV has fared better than its print peers and, with enough content and digital avenues of their own to keep their viewers engaged, should be able to maintain their not-insignificant share of the advertising pie going forward," said analyst Nizla Naizer in a note to clients on Wednesday," Naizer wrote in a note to clients. 
She believes that the current market price, around 60p, is an "attractive entry point".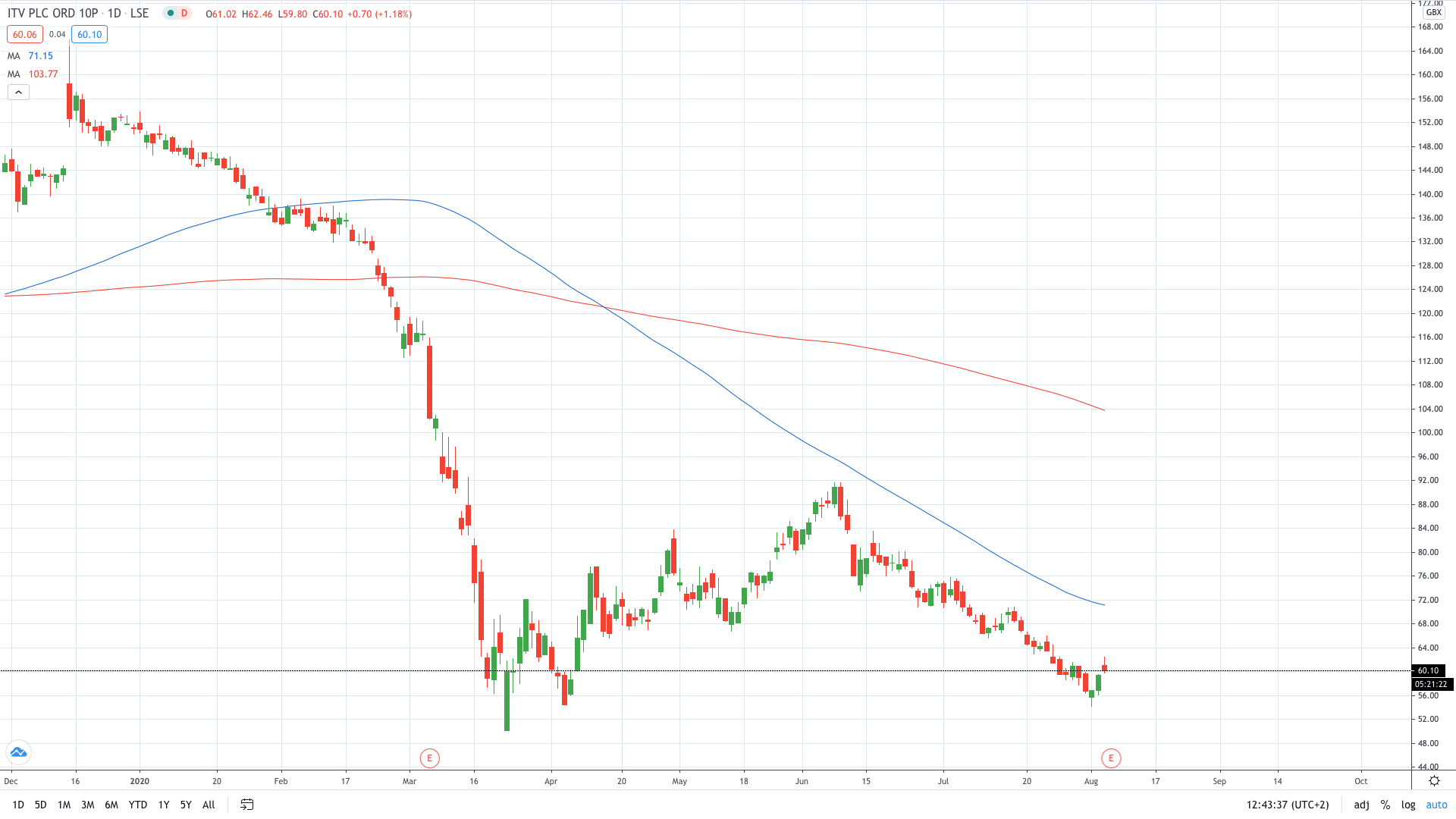 ITV share price traded at 50.06p in March following the pandemic-fueled selloff. This is the lowest the stock traded since 2010. 
ITV stock price trades higher as the buyers attempt to break a 2-month downtrend.