Hertz (NYSE: HTZ) stock has surged 98% after the bankrupt company announced it has secured financing totalling $1.65 billion. 

The company said up to $1 billion of the debtor-in-possession (DIP) financing can be used for vehicle acquisition in the US and Canada, and up to $800 million can be used for working capital generation and corporate purchases. 
"This new financing will provide additional financial flexibility as we continue to navigate the pandemic's effects on the travel industry and take steps to best position our business for the future. We are pleased with the strong interest from our pre-petition first-lien lenders and appreciate their support of Hertz and our future opportunities as a rental car leader," commented Hertz President Paul Stone.
Hertz said it has filed a motion for approval of the financing by the US Bankruptcy Court for the District of Delaware.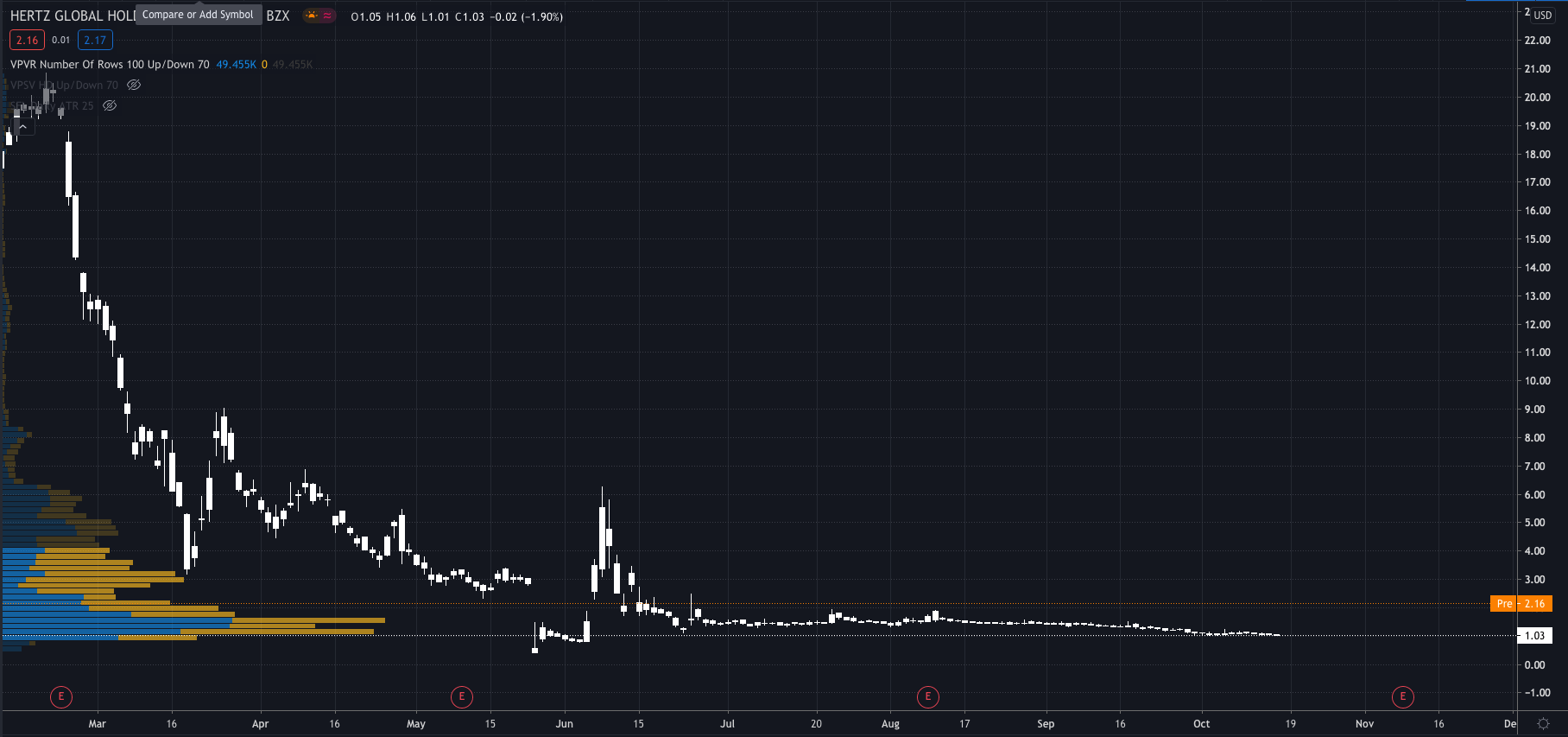 Back in May, the company filed for Chapter 11 bankruptcy after its business almost evaporated due to t the coronavirus pandemic. This year the car rental company's share price is down 93.46%.
Today's news has seen its stock price rally 122% to $2.29 per share after closing Thursday's session at $1.02.
PEOPLE WHO READ THIS ALSO VIEWED: