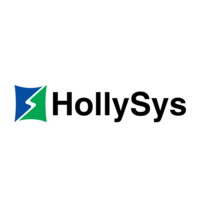 Shares of Chinese automation solutions company Hollysys Automation Technologies (NASDAQ: HOLI) are rallying premarket after the company received a takeover proposal from a consortium that includes its co-founder and former CEO Baiqing Shao. 

The consortium, which also includes Chinese private equity firm CPE Funds Management, has made an offer of $15.47 per share in cash, representing a 24% premium on the stocks December 4th closing price. 
In its email to the Hollysys board of directors, the consortium said it already has a stake of 7.14% in the business, while Baiqing Shao is the third-largest shareholder in the company. 
"The Consortium strongly believes that a sale of the Company will avail its shareholders of a direct path to realizing immediate liquidity and a highly compelling premium for their shares, with far greater certainty than if the Company were to remain a publicly-traded company during a time of persisting uncertain economic and U.S. regulatory environment," read part of the email. 
Shares of Hollysys are up 15.51% at $14.45 so far on Tuesday, ahead of the US opening bell.
PEOPLE WHO READ THIS ALSO VIEWED: