The Hong Kong National Security Law being pushed by China's communist government is the latest bone of contention between the US and China. It seems like its just a matter of time before the two countries unleash another full-blown trade war that could disrupt the global economy once more.

However, investors have chosen to ignore the looming risk of another full-blown trade war as evidenced by the rally witnessed across most equity markets led by the US markets. Most investors are worried that another full-blown trade war would derail the global economy that is slowly reopening after the COVID-19 lockdowns.
The US has threatened to strip Hong Kong of its special economic status, which could see the city-state lose its coveted status as Asia's preferred financial hub. We could see a mass exodus of investors from Hong Kong amid fears that the Chinese government will force the city-state to adopt many of the mainland laws.
The Hang Seng Index today closed lower as other Asian indices including Japan's Nikkei and Australia's ASX posted gains, but the smaller markets such as Vietnam closed lower.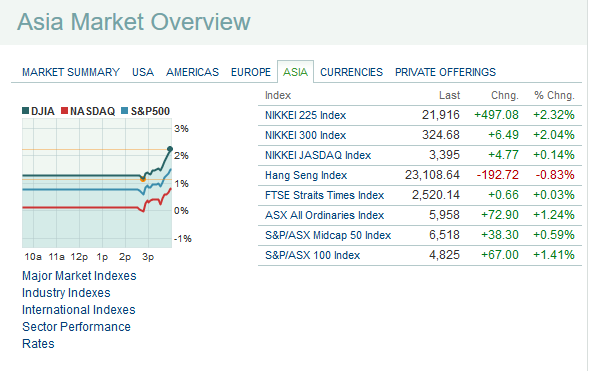 However, I don't think China will cave in to US pressure given how the trade war has unfolded since 2018, and the country's desire to be a global power that rivals the US. The US is likely to impose additional sanctions on Chinese companies and maybe even some top leaders of the Communist Party, which could slow down the global economy.
Lastly, the COVID-19 pandemic has exposed major vulnerabilities in the global economy where most countries led by the US source their products from China. It is now clear that China has no intention to play by the same rules as Western countries and leaders such as President Donald Trump have noticed the same.
We are likely to see a new wave of companies moving their manufacturing facilities closer to their target consumers as they seek to reduce their reliance on Chinese factories. Countries such as the US are well-positioned to do this and I believe they will because they do not want to rely too much on China.