International Business Machines (NYSE: IBM), or IBM as they are better known, has announced it will spin off its market-leading managed infrastructure services unit into a new public company ("NewCo"). 

The news saw IBM shares surge premarket on Thursday as IBM's Chief Executive Officer, Arvind Krishna said the company "is laser-focused on the $1 trillion hybrid cloud opportunity."
"Client buying needs for application and infrastructure services are diverging, while adoption of our hybrid cloud platform is accelerating. 
"Now is the right time to create two market-leading companies focused on what they do best. IBM will focus on its open hybrid cloud platform and AI capabilities. NewCo will have greater agility to design, run and modernize the infrastructure of the world's most important organizations'" said Krishna.
IBM said the separation is expected to be achieved as a tax-free spin-off to IBM shareholders and should be completed by the end of 2021. 
Over the past few years, IBM has continued to shift its focus to the cloud as demand for its legacy products fell.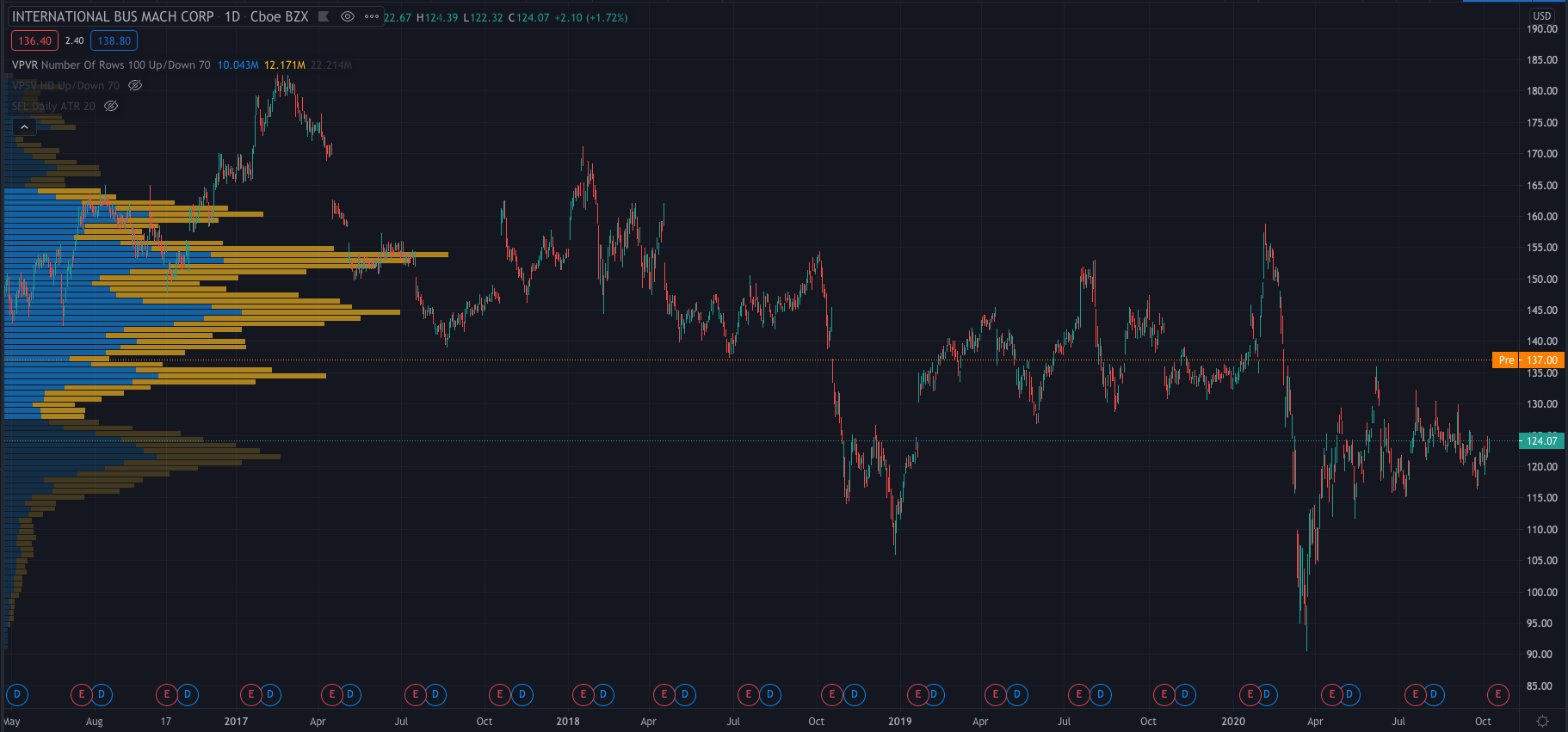 The separation will see IBM focus on its open hybrid cloud platform after acquiring Red Hat for $34 billion last year to "further accelerate adoption of the platform." The new company, which will be named at a later date, will focus on managing and modernising client-owned infrastructures. 
IBM also announced preliminary third-quarter results where it expects to report revenue of 17.6 billion.
BM shares are currently trading at $137.72 premarket on Thursday after a rise of 11%, having earlier rallied as much as 14%. 
PEOPLE WHO READ THIS ALSO VIEWED: