Ideal Power Inc (NASDAQ: IPWR) shares are soaring on Thursday after it posted a white paper to its website describing how it's proprietary semiconductor power switch architecture, bi-directional bipolar junction transistor B-TRAN, drives performance efficiency and cost-saving in critical markets.
Ideal says it has an addressable market of $6 billion, including electric vehicles, with power semiconductors accounting for approximately 20% of the total electric power losses of hybrid EVs.
The Texas-based firm stated B-TRAN will increase drive cycle efficiency in the electric vehicle powertrain and on-board battery charger, which will result in the range of the electric vehicle increasing and a reduction in the battery size.

According to the whitepaper, B-TRAN will also improve charging efficiency through 50% lower losses, improving economics for the charging station, and potentially shortening vehicle owners' charge time.
Another market Ideal feels they can utilise the product in is solar and wind energy, which has a $1.1 billion segment with 12% forecasted annual growth.
Inverters for solar and wind system utilising B-TRAN could approach 99% efficiency resulting in more usable electricity at a lower cost to consumers, Ideal power revealed.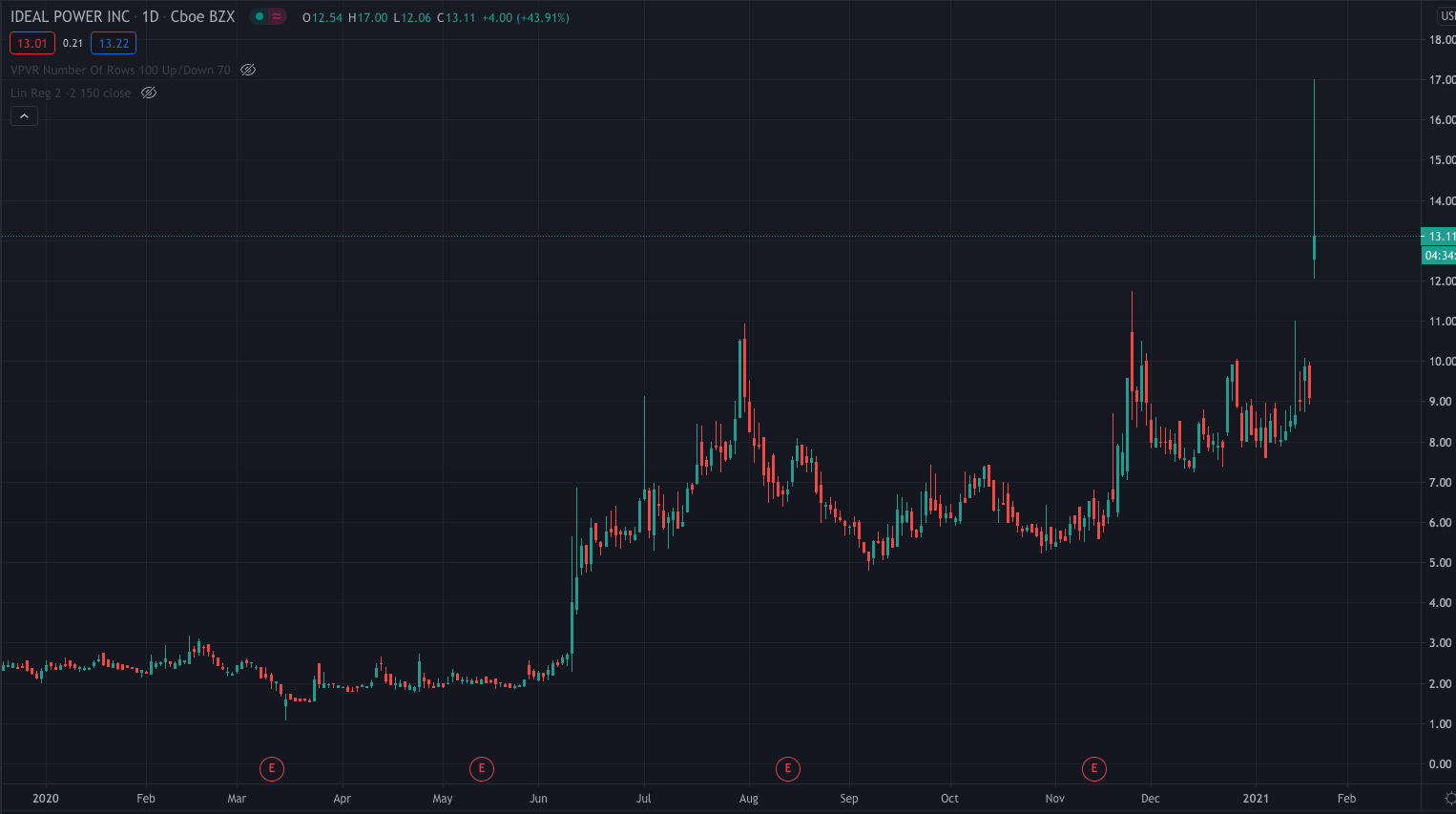 Finally, the product can also help data centres, with the most considerable operating cost being electricity consumption…
With all of the electricity in a datacenter passing through a UPS system, it accounts for 6% of data centres total energy losses.
By replacing the insulated gate bipolar transistors currently in the UPS system with B-TRAN, the company claims efficiency could increase from 90% to 95% through reduced energy consumption and lower cost less complex cooling systems.
The report has seen Ideal Powers stock price surge, currently trading at $13 per share up 42.70% after initially reaching highs of $16.96.