Key points:
Ilika's down another 9% on final results
Not a great change from the earlier trading announcement
Just that no solution has yet been found to the earlier situation
Ilika (LON: IKA) shares have dropped another 9% in London this morning as the company announced its final results. The problem is that there's nothing to make us more cheerful given what they told us in the trading update for Ilika back in May. They've still been rather wrong footed by the market acceptance of their thin film batteries, significant revenues are still that distance off. The new news here is simply that they've not been able to solve that problem already described.

Sure, there's a list of things they've been able to achieve over the year. They raised £25 million back in July 2021. They've £23 million in cash and cash equivalents, their burn is £6 million and change a year, barring any significant investment expenses they're funded through to what they think might be the beginnings of a substantial revenue stream. We all know they're in development so we're not expecting there to be significant revenue as yet. So, there's no grand problem with the fact that they're still significantly loss making.
But the problem is that the revenue stream ends up looking ever further way. Or at least as far away as they told us in the trading update. We could view it as one of those nice problems to have, could think of it was being a bad one to have to suffer. But the effective problem is that what Ilika thought was going to be the first revenue stream might not be, while the one that's looking good is both further away and also more difficult as a market to enter.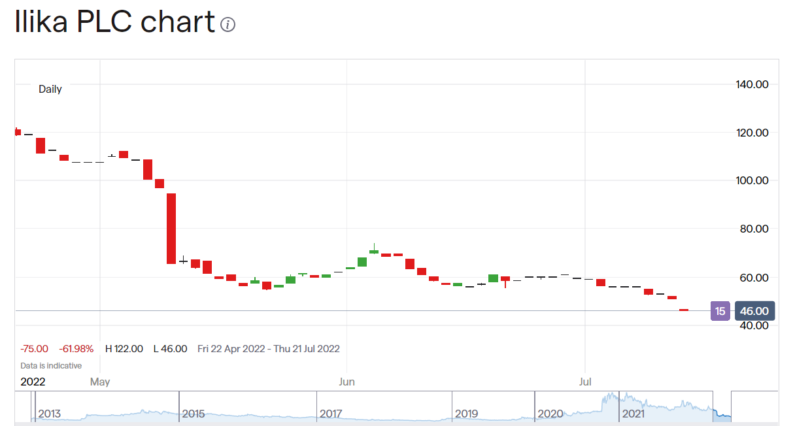 Also read: Best Healthcare Stocks To Buy Right Now.
That base problem is that Ilika's solid state batteries are indeed very cool. But they thought that the industrial sector would be the first adopters and that would define when the revenue stream started. That's not how it seems to be working out. Interest there is, shall we say, tepid. On the other hand the medical sector does appear interested. But there are testing, licence and approval hurdles to overcome there – reliability in medical devices is expected to be higher than in factory machinery – and so that revenue stream is likely to take longer to arrive. It's true that margins in medicine are usually higher, they would be given the approval process. But given currently rising interest rates and inflation more money later is now worth less than it was under earlier macroeconomic conditions.
Revenue is either grant income or the supply of samples to potential customers – in effect we can and should discount both of those as not really being relevant. Costs are going up as more people are being hired to do more development work – it's difficult to see this as a negative in a company in development stage like IKA.
The fall in value can thus really be put down to just the turnaround, to revenue generating, being further in the future. Changed macroeconomic conditions just make that true, plus there's obviously the increased risk that the promised revenue never does quite arrive.
Any trades in Ilika really depend, therefore, on beliefs in the final success of the solid state batter technologies.