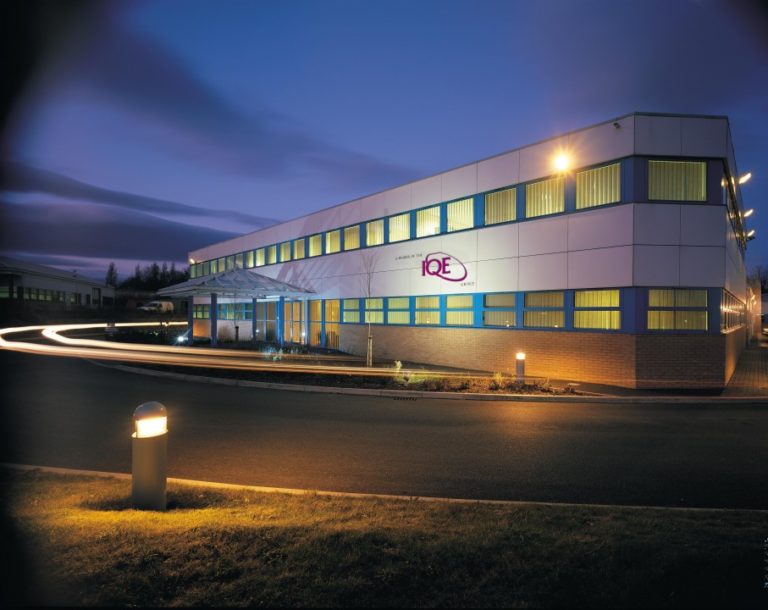 Shares of IQE plc (LON: IQE) are trading near their recent lows despite launching a new product line known as IQVCSEL epi wafers targeted at the communications and sensing industry.

Investors cheered the announcement made in late May regarding the new product line resulting in a rally that lasted a few days before the bears resumed control and drove their shares back to their recent lows.
It seems like investors think that IQE's problems cannot be fixed quickly, given the steady downtrend that has been in place since January.
However, a closer look at the broader semiconductor industry shows that many other chip manufacturers, including the most significant player Taiwan Semiconductors, have faced a similar fate as IQE's share price chart is almost identical to Taiwan's.
The entire industry has suffered immensely from supply chain bottlenecks after reducing their capacity in March 2020 at the onset of the coronavirus pandemic on the assumption that demand would shrink.
IQE Shares Are Down 33.1% This Year Despite Rising Demand for Chips, Here's Why
However, demand for semiconductor chips skyrocketed with the pandemic due to the advent of 5G networks. Many consumers upgraded to 5G devices after spending more time on their devices due to the lockdown restrictions.
It is not clear when the bear trend in the semiconductor industry shall end, allowing the shares of firms like IQE to recoup some of this year's losses. Investors might have to wait much longer to see semiconductor shares rebound as the supply bottlenecks have persisted to date.
IQE faces some fundamental challenges that it must resolve to align with its industry peers, with the main issue being its lower margins than other players. The recent introduction of a new product line is a step in the right direction.
The chip manufacturer has also introduced chip design services that have held it back in the past by partnering with another company to protect better its customers' designs and intellectual property (IP). Hopefully, we shall see the company's shares recover in the future.
IQE share price.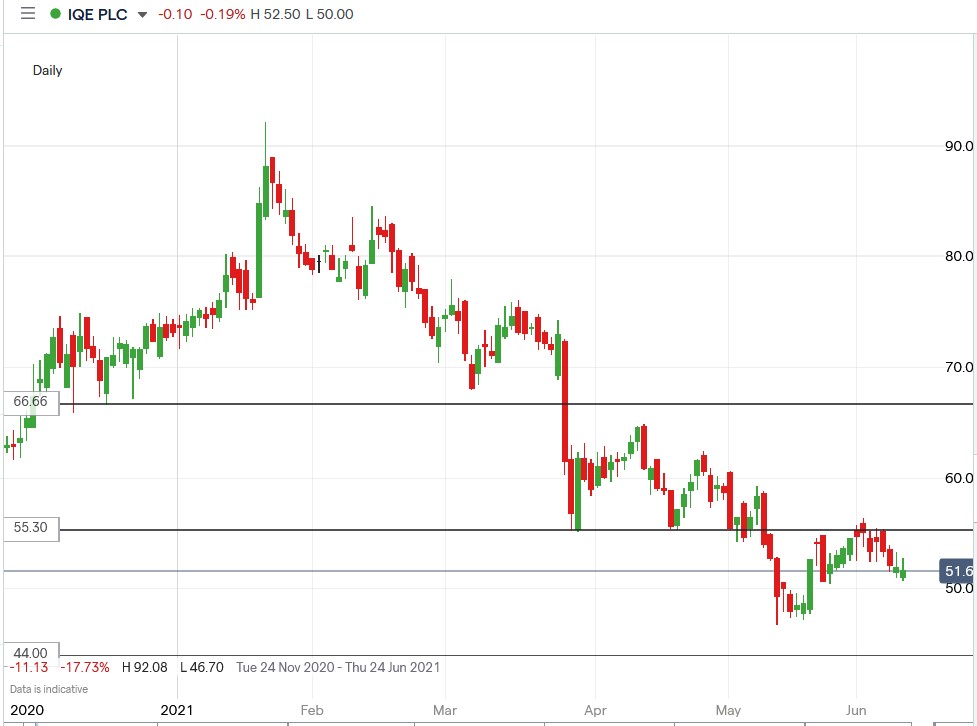 IQE shares are down 29.52% in 2021 despite the rising demand for semiconductors. Can they recover?