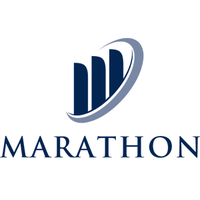 Shares of cryptocurrency mining company Marathon Patent Group (NASDAQ: MARA) have rallied premarket on Wednesday after the company released a new investor presentation updating financial information.

Marathon revealed that based on Bitcoin's seven-day average price on November 17th which stood at approximately $16,000 it predicts the potential to generate $8.8 million in revenue per month and $6.7 million in gross profit per month by Q2 2021. 
"Due to the substantial progress we've made in the past few months scaling the business and improving our financial position, we thought it was appropriate to disclose more pertinent operational and financial metrics subsequent to publishing our third quarter 2020 results," said Chief Executive Officer Merrick Okamoto
The company also said it it has the potential to produce 15 to 20 Bitcoins per day at an average production cost of $3,863 per Bitcoin once all 23,560 miners are deployed, and it sees it producing 2.6 EH/S which will account for 2.0% of the global Bitcoin Hasrate.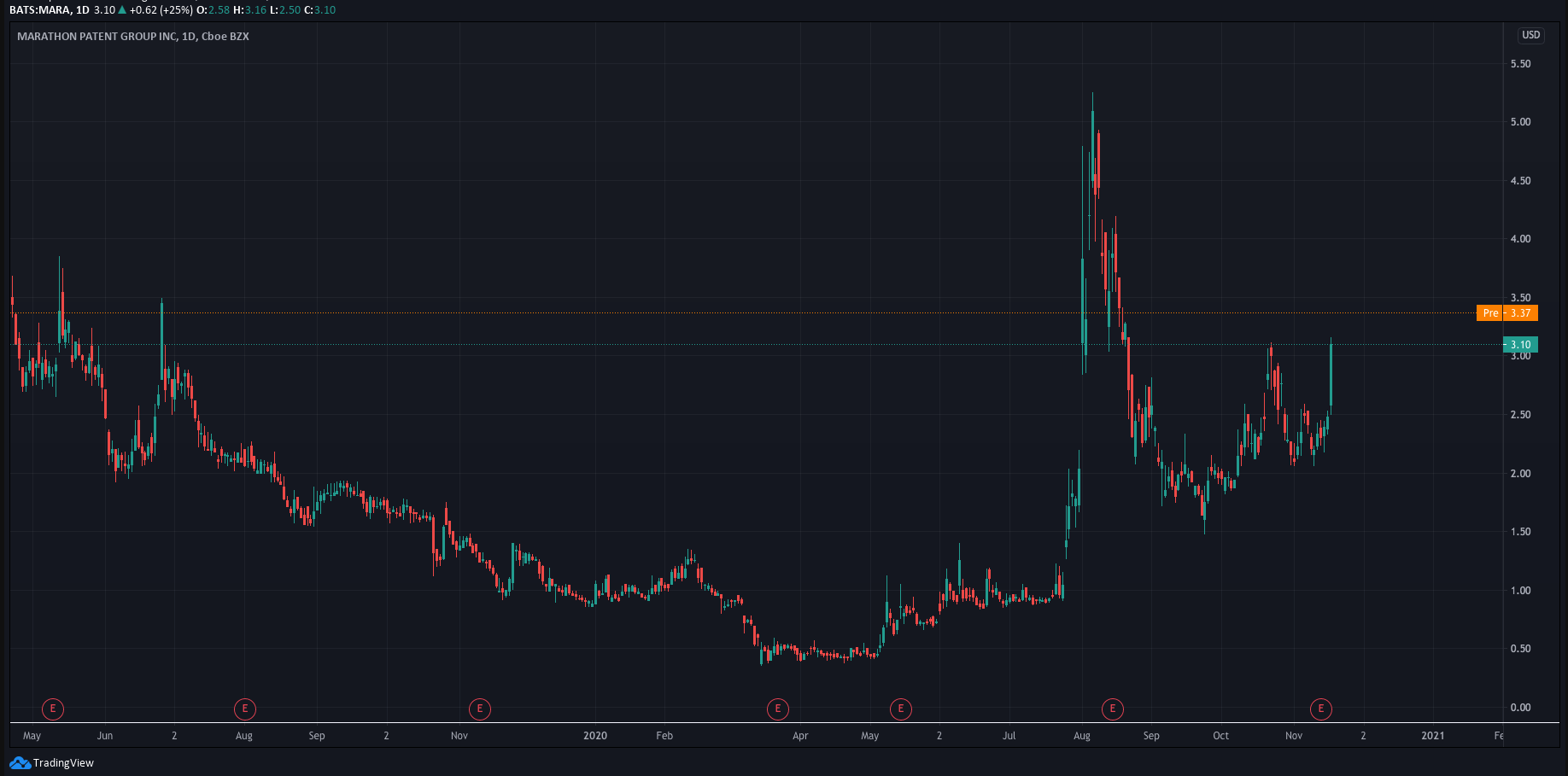 The hype surrounding Bitcoin has built up again over the past few weeks as it approaches its all-time high of just under $20,000, trading above $17,000 for the first time in three years. At the time of this publication, it is trading at $17,922. 
Legendary investor Paul Tudor Jones has jumped on board, saying that he thinks "we are in the first inning of bitcoin, and its a long way to go." 
Another legendary investor, Ray Dalio, said yesterday that he "might be missing something about bitcoin," but, he still sees reasons why it cannot be a reliable currency. 
As we head into the US opening bell, Marathon shares are trading at $3.35, up 8.06% premarket after gaining 25% on Tuesday. 
PEOPLE WHO READ THIS ALSO VIEWED: