Shares of Mesoblast Limited (ASX: MSB) closed nearly 40% higher on Friday after an advisory committee to the U.S. Food and Drug Administration (FDA) voted in favour of a Mesoblast drug to treat transplant rejections in children.
"It was very important that the FDA received the advisory committee's confidence today," Chief Executive and Founder Silviu Itescu said. 
"It's also too early to state confidently what the label is going to say. But we are committed to working with community leaders and with the FDA, and seeking to have further data from an adult program to broaden the label beyond pediatrics to those adults with severe graft versus host disease."
The committee voted 9-to-1 to support Mesoblast's drug. The FDA will now meet to make a final decision on the drug on September 30. Itescu noted that his company has already laid the groundwork with a team of 20 people assembled in the United States. 
A single course of the drug is likely to cost around $US250,000 in the U.S.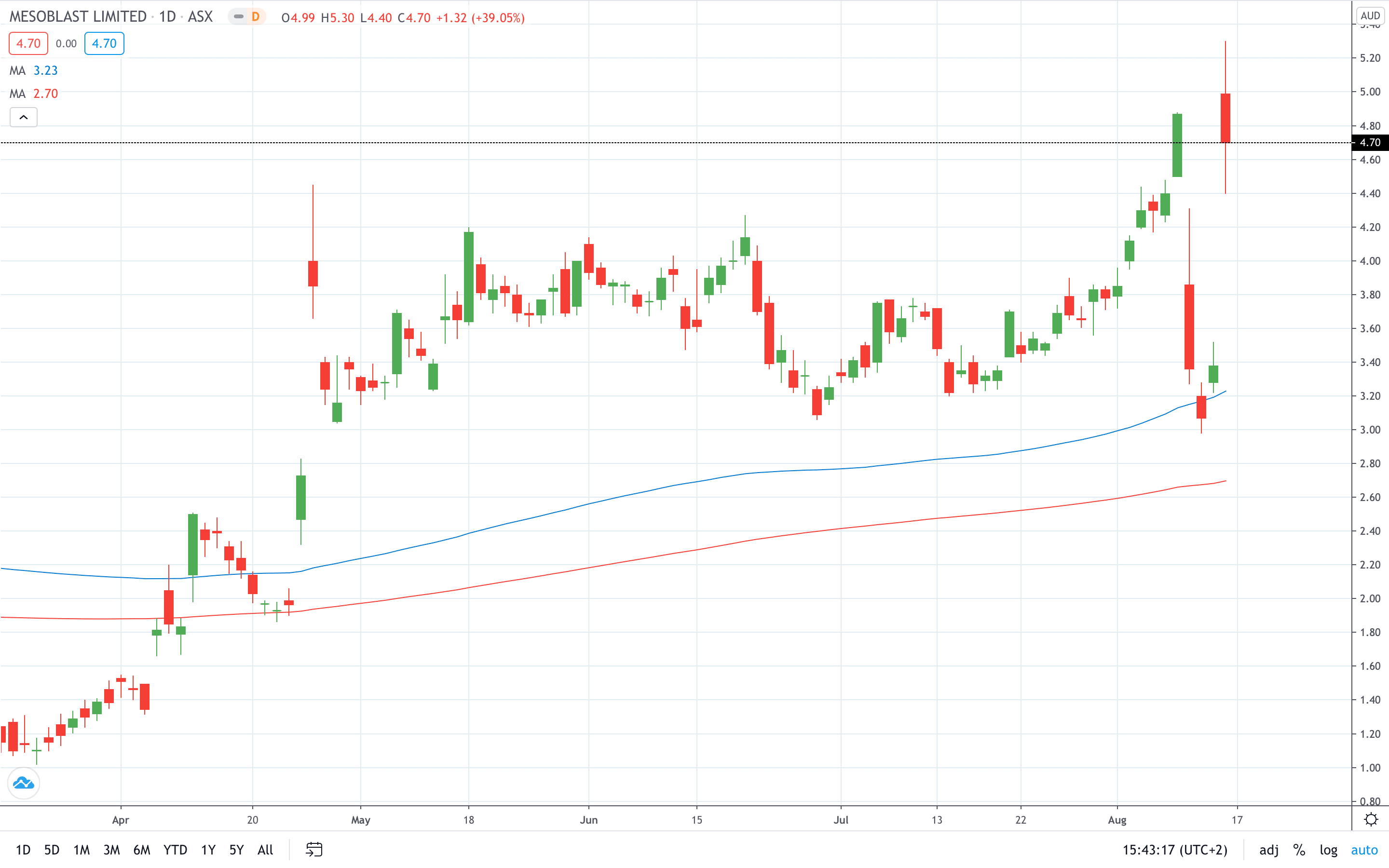 Mesoblast share price soared nearly 40% to hit an all-time high at 5.30.