Social media services company Moxian Inc (NASDAQ: MOXC) has announced it has agreed on merger terms with Btab Group, sending MOXC shares skyrocketing.
The china based firm said that it has signed a "material definitive share exchange agreement" with Btab and that the company will issue around 59 million new shares of common stock and 50 million of Class A preferred stock in "exchange for the entire equity of Btab."
They believe it will produce a merged company valued at over $400 million with no less than $40 million in annual revenue.
Moxian Stock…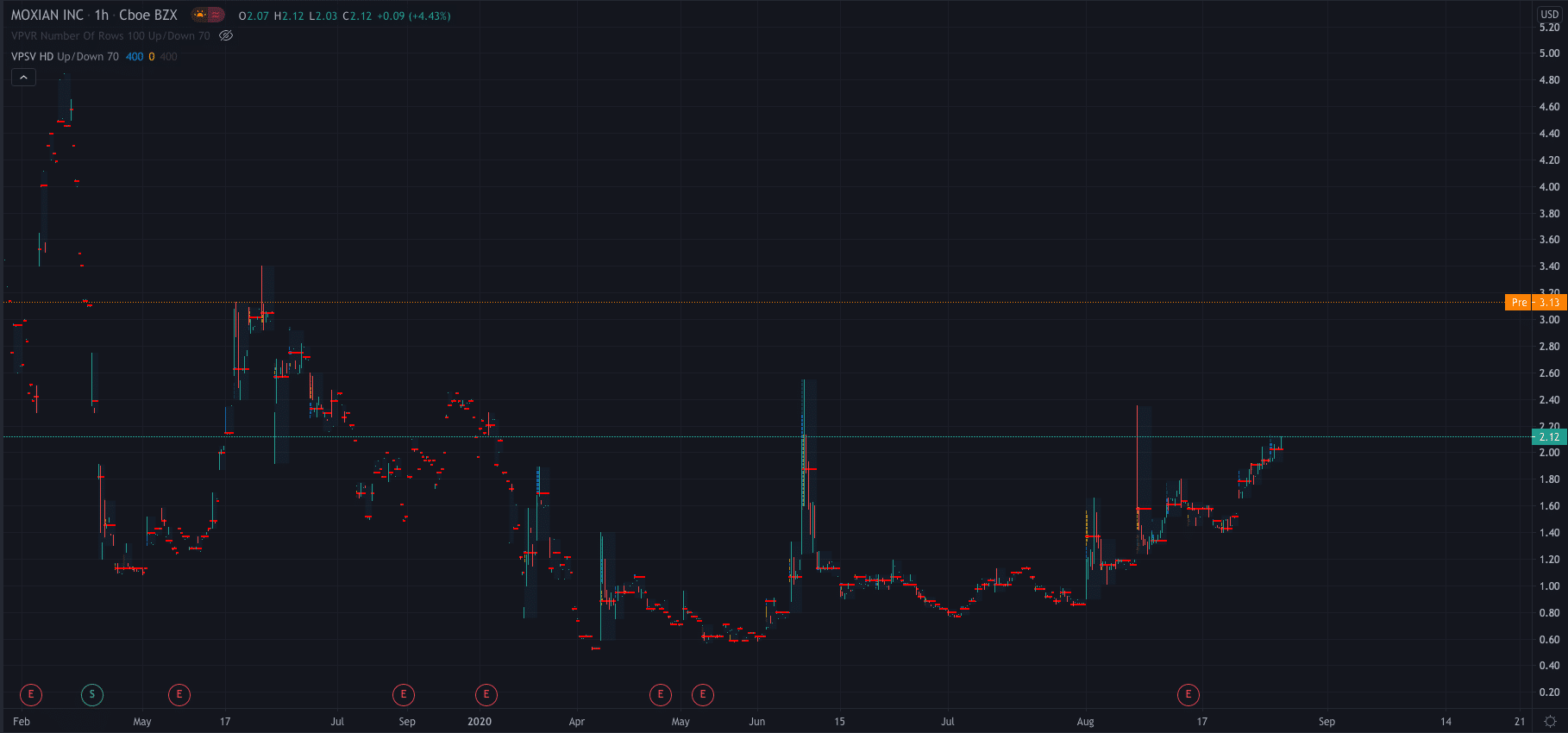 Source: TradingView
The announcement has resulted in a jump in Moxian's share price premarket on Thursday. Wednesday trading session saw its shares close at $2.10, however, they are now trading 55% higher at $3.25.
Moxian shares last traded above $3 back in June.
There were no details provided on whether the company will remain listed on the Nasdaq.
The current shareholders of Moxian will control 20% of the merged company. Btab will also need to secure a financing commitment of up to $50 million.
Mr William Yap, the Chairman of the Company, said "We are very excited to partner with the Btab Group in a new era of growth for the Company, taking our combined experience in China and Australia to new markets in South-east Asia, with our pooled resources.
"South-east Asia, with a market of over 650 million, growing levels of disposable income and sophistication and a predominantly young population, holds tremendous promise for the e-commerce industry and for companies such as ours that have an international reach to both suppliers and consumers."