Shares of Orange (EPA: ORA) tumbled 5% today after the French telecom giant cut its guidance on core operating profit. The firm previously expected to report "flat positive" on full-year core operating profits. 
However, the falling net profit for the first half of the year is forecasted to drag the full-year core operating profits by 1%. EBITDA after leases fell 0.8% to 5.92 billion euros, in line with market expectations.
Orange posted a net profit of 927 million euros for the first six months of the year, lower than 1.04 billion in the year-earlier period. Revenue rose 0.3% to 20.77 billion euros, higher than analysts' expectations of 20.61 billion euros.
"What we expect by the end of the year makes me very confident in our capacity to be back to 70 cents of dividend for this year, 2020," Chief Executive Stéphane Richard said. 
Orange, which cut its 2019 dividend by 30% to 50 cents per share, will wait to see whether it can pay 70 cents per share in dividends for 2020 by the end of the year.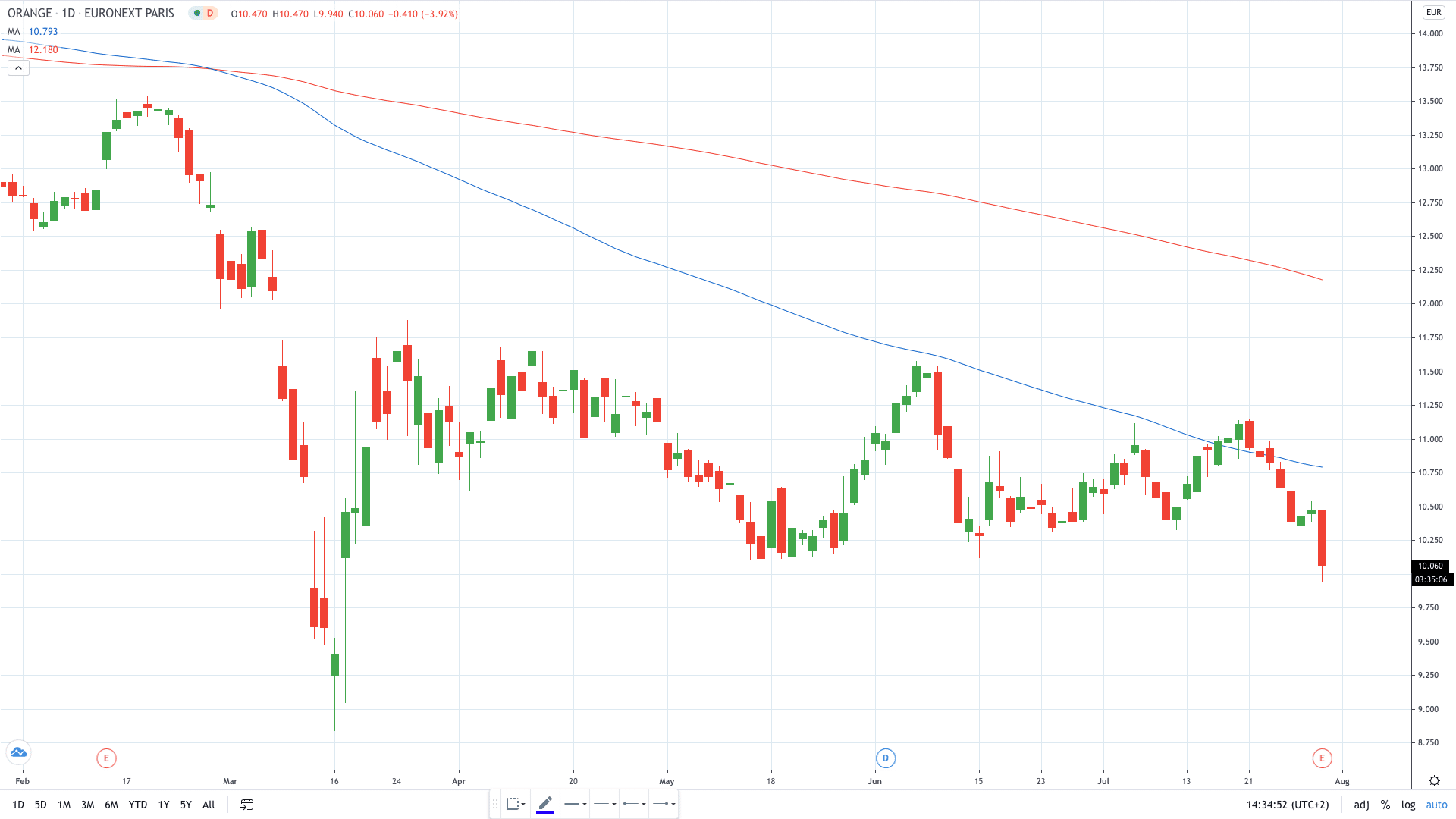 Orange share price tumbled to levels south of 10.00 for the first time since March this year.