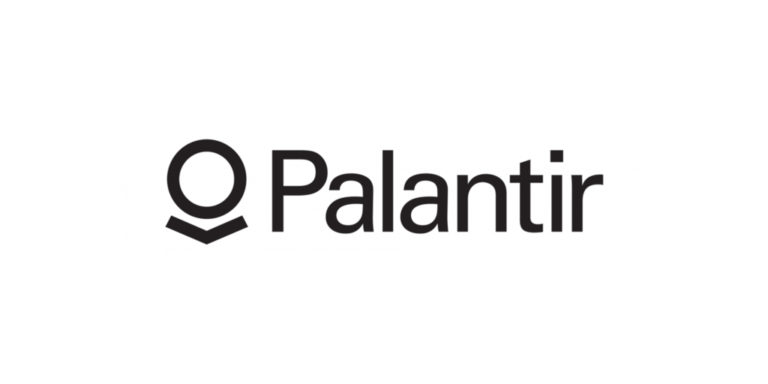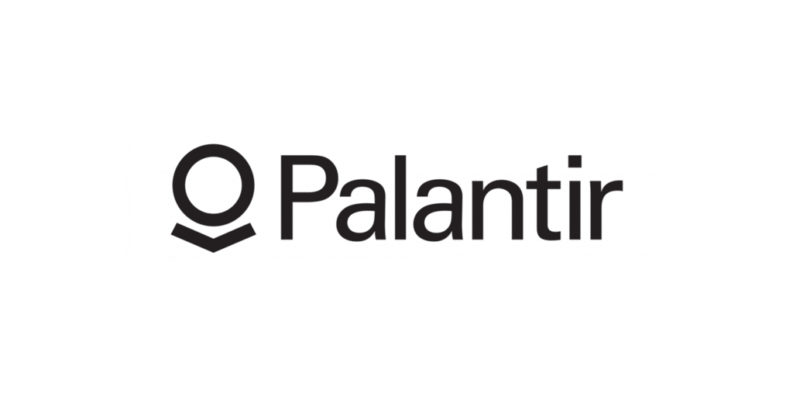 Shares of software company Palantir (NYSE: PLTR) are climbing again on Friday, adding to the gains seen since lows of $17.06 on May 11.

Since its listing at the end of September, the stock has been on a rollercoaster, opening up at $10 per share before rising to $45 and then falling before its latest rally.
The initial surge to $45 was in part thanks to the talk on Reddit's WallStreetBets forum, and we can't rule out that its latest move (despite lacking the same momentum) may have been helped by Reddit investors once more as we have yet again seen the power of retail investors piling into "meme stocks."
But, what are analysts saying about the stock…
Halfway through May, Jefferies analyst Brent Thill lowered its price target to $28 from $40, keeping a Buy rating on the stock, but stating that its valuation is under pressure following Palantir's Q1 report.
RBC Capital also lowered its price target to $20 around the same period. However, Goldman Sachs said it was encouraged by a "noteworthy" Q1 and kept a Buy rating, lowering its price target to $30 from $34.
Analyst Keith Weiss at Morgan Stanley said improving commercial customer additions, accelerated sales hiring, and building commercial pipelines are ingredients that add to more stable growth ahead for Palantir. Still, he believes the durable growth is already priced in, given Palantir's current valuation and maintained an Underweight rating and a $19 price target.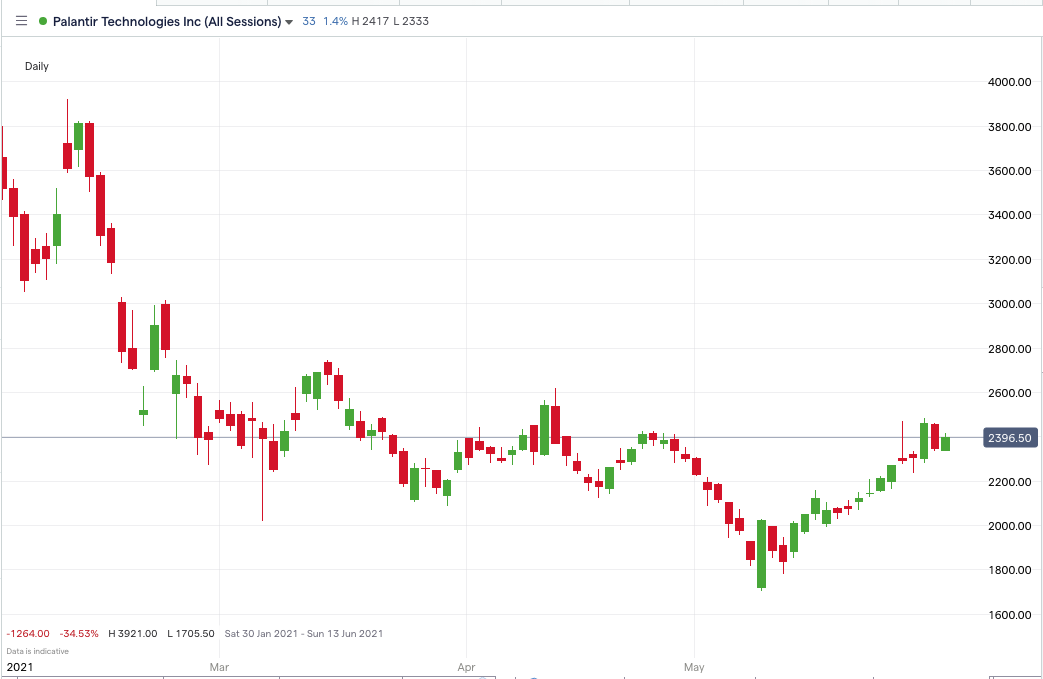 And finally, Wolfe Research analyst, Alex Zukin, lowered Palantir's price target to $20 from $23, stating that despite a strong Q1, a "full" valuation, limited history in the public markets, and volatility of the business model has kept the analyst on the sidelines for now.
Palantir shares are currently trading at $23.99, up 1.52% from Thursday's close.
The company has recently emerged as an investor in other tech companies such as Babylon Health, which are gearing up to go public via a SPAC. A group of investors, including Palantir, has committed to invest a combined $230 million into the Babylon deal.
Ali Parsa, Babylon's CEO said the discussions with Palantir were underway before the SPAC deal emerged and that Palantir's investment is part of a longer-term partnership between the two.
"With health care, one of the biggest challenges is the massive amount of data generated by the human body is really not used well at all," said Parsa.
Should You Invest in Palantir Shares?
One of the most frequently asked questions we receive is, "what stocks are best to buy right now?" It's a wide-ranging question, but one that we have answered… Our AskTraders stock analysts regularly review the market and compile a list of which companies you should be adding to your portfolio, including short and longer-term positions. Here are the best stocks to buy right now