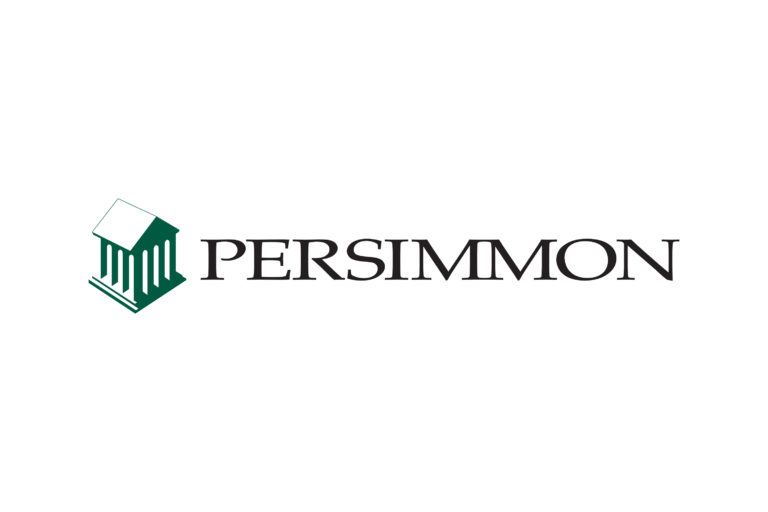 Shares of Persimmon plc (LON: PSN) are up 12.7% in 2021 but appear to have hit the ceiling given that they have been trading sideways throughout April with little indication of a breakout to the upside.

The British homebuilding company had a stellar Q1, which saw its current forward sales 23% prompting the firm to announce that it would be paying additional interim dividends related to its 2020 performance.
Persimmon recorded forward sales of £3 billion compared to the £2.4 billion in current forward sales netted in a similar period in 2020. The homebuilder also reported that the average value of the homes sold rose to £252,000, up from £244,500 in 2020.
The company's board announced its intention to pay two interim dividends worth a total of £1.10 for its 2020 financial year. The dividend payments are scheduled for August and December upon shareholder approval.
Persimmon also noted that demand for new homes had recovered, and the number of homes built in the first half of this year was on track to match the homes deliver in H1 2019.
The company intends to maintain its current network of 300 outlets to serve its nationwide clientele as the demand for new homes remains elevated.
Persimmon had a robust balance with adequate liquidity given that it had £940 million in cash on 23 April 2021, with a £300 million undrawn revolving credit facility as a backup.
The company has excellent prospects this year as the UK economy reopens and the economy recovers as people adapt to a new normal, sustaining the current demand for new homes.
Long-term investors may find the company an attractive investment given its solid dividend payout and commitment to rewarding shareholders.
Persimmon share price.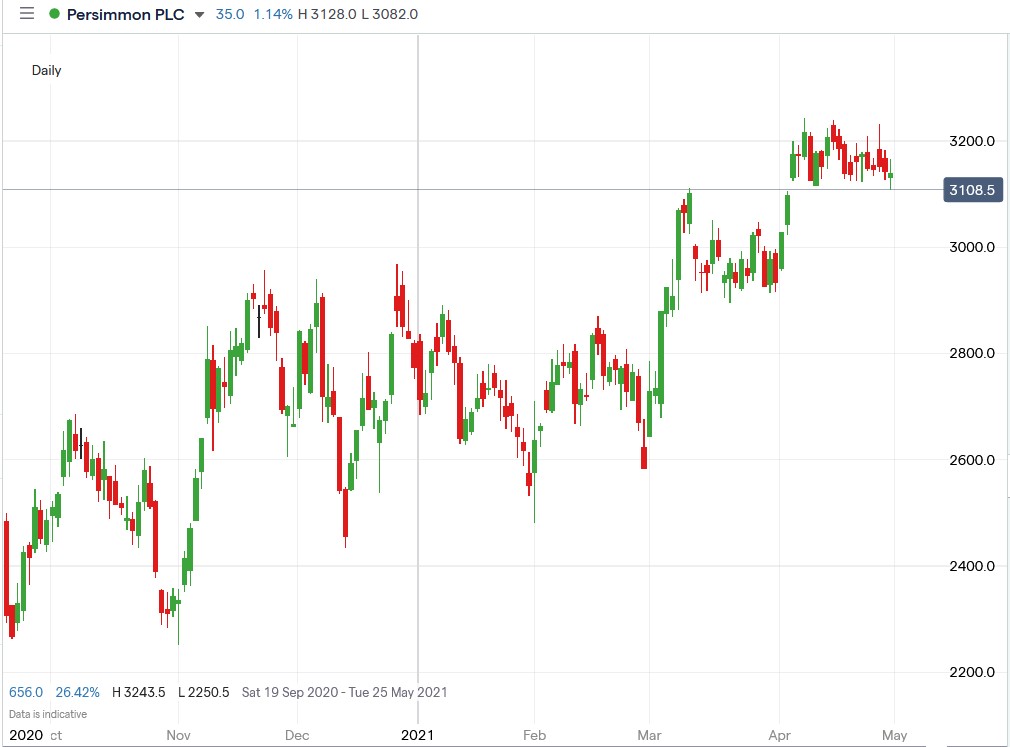 Persimmon shares are up 12.72% this year and appear to have hit the ceiling. Can they break out and keep rising?