Diamond mining group, Petra Diamonds (LON: PDL) shares have plunged after the company announced that UK based law firm, Leigh Day, has filed claims against the company and Williams Diamonds Limited (WDL) for human rights breaches.
The claims are understood to be filed on behalf of 32 individuals at the company's Williamson mine in Tanzania. The mine is 75% owned by Petra, and 25% owned by the Tanzanian government.
The allegations made in the filing claim human rights violations, personal injuries, and deaths that have arisen from the security operations at the mine.
Petra stated that the company "is initiating its own independent investigation, through a separate specialist third party, reporting to the Petra Board."
The company stated that it also received a letter from UK-based non-governmental organisation RAID concerning similar allegations against Williamson Diamonds. Petra commented that "WDL, as the operator of the mine and owner of the mining concession, is carrying out an investigation."
Petra Diamonds (PDL) share price…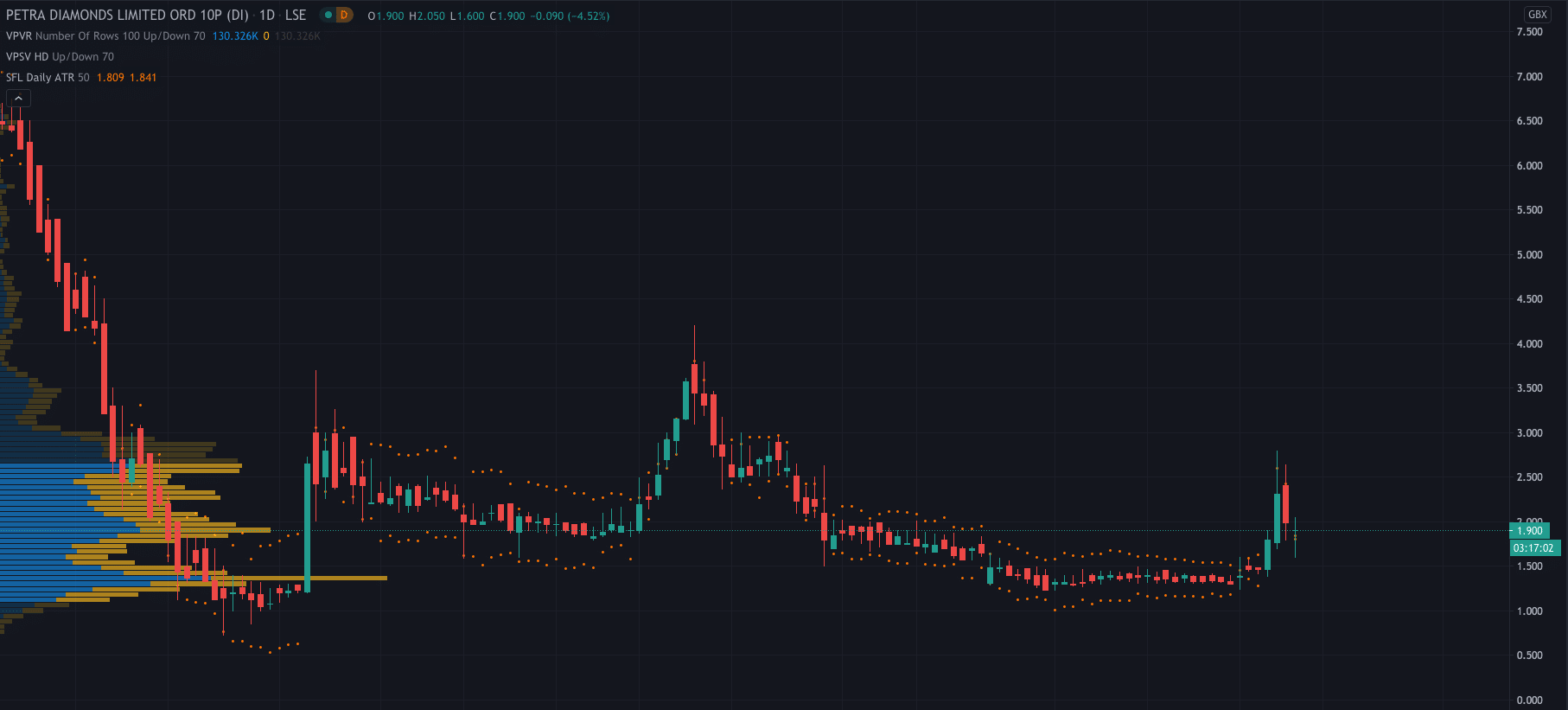 The news has resulted in a fall of 4.5% in Petra's share price from highs of 2.05p to 1.9p per share.
PEOPLE WHO READ THIS ALSO VIEWED: CORBUS PHARMACEUTICALS (CRBP) STOCK SINKS AFTER STUDY FAILS
TRADE STOCKS WITH ETORO
COMPARE THESE TOP RATED STOCK BROKERS