Electric bus and battery manufacturer, Proterra will go public via a merger with Arclight Clean Transition Corp (NASDAQ: ACTC), the publicly traded special purpose acquisition company it was revealed on Tuesday.
The deal, which values Proterra at $1.6 billion, will deliver approximately $648 million in cash at closing, as well as a further $415 million in PIPE at $10 per share from key investors, including Daimler Trucks and Constellation, and existing investors such as Franklin Templeton, Broadscale, 40 North and G2VP.
There are also new investors such as Chamath Palihapitiya, Fidelity Management & Research Company LLC, funds and accounts managed by BlackRock, Neuberger Berman Funds and affiliates of ArcLight who are jumping on board.
Once the deal is completed, the company will be listed on the Nasdaq under the ticker symbol PRTA.
Proterra has over a decade of production experience with three complementary businesses – Proterra Powered that delivers battery systems and electrification solutions to the commercial vehicle manufacturer, Proterra Transit, a leading electric transit bus in North America and Proterra Energy that offers end to end turnkey charging and energy management solutions.
"This transaction enables Proterra to take the next step towards our mission of advancing EV technology to deliver the world's best performing commercial vehicles," commented Jack Allen, Chairman and CEO of Proterra.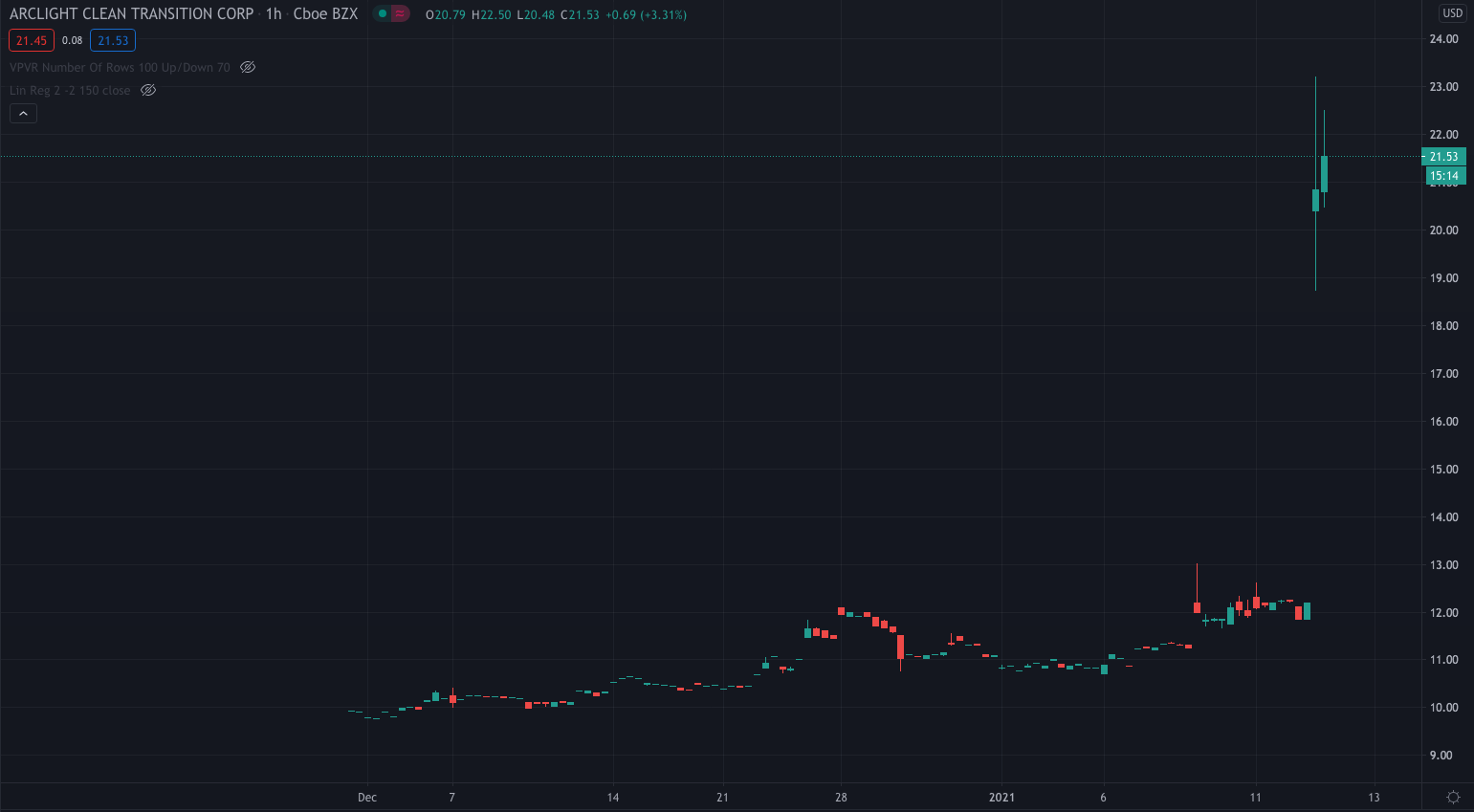 Following the transaction's close, Allen will continue to lead the company, and Jake Erhard, President, CEO and Director of ArcLight Clean Transition Corp., will join Proterra's board.
ArcLight shares are trading at the $20.88 level, up 71.29% on Tuesday.