Shares of Volkswagen backed lithium-ion battery producer, QuantumScape (NYSE: QS) are rallying premarket on Wednesday after the company released the performance data for its solid-state battery technology. 

The data showed that its technology addresses fundamental issues holding back widespread adoption of high-energy-density solid-state batteries, including charge time, cycle life, safety, and operating temperature the company revealed. 
"We believe that the performance data we've unveiled today shows that solid-state batteries have the potential to narrow the gap between electric vehicles and internal combustion vehicles and help enable EVs to become the world's dominant form of transportation," said Jagdeep Singh, founder & CEO of QuantumScape.
QuantumScape's solid-state battery is designed to enable up to 80% longer range compared to today's lithium-ion batteries.
The company also said that its battery uses no excess lithium, can last hundreds of thousands of driving miles, can operate in a wide range of temperatures, as low as -30 Celcius, and that it is non-combustible.
The data released is a positive step as the findings address two of the primary issues surrounding lithium batteries, their range, and the length of time taken to charge them.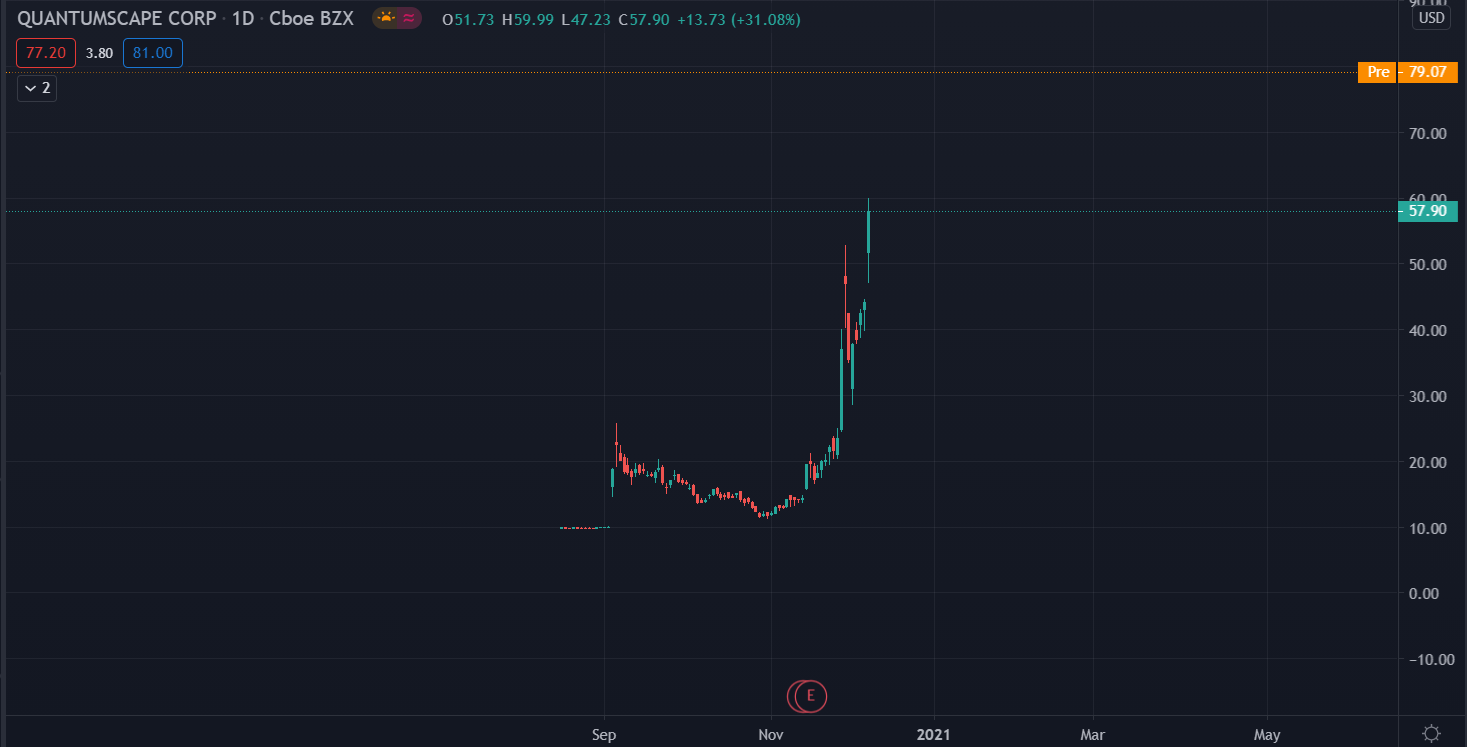 "These results blow away what was previously thought to be possible in a solid-state battery," said Venkat Viswanathan, battery expert and professor of materials science at Carnegie-Mellon University.
"This data shows the capability to charge to 80% capacity in 15 minutes, corresponding to an astonishingly high rate of lithium deposition of up to a micron per minute," Viswanathan continued. 
QuantumScape shares are currently trading 37% higher at $79.36 after closing Tuesday at $57.90. 
PEOPLE WHO READ THIS ALSO VIEWED: