Riot Blockchain (NASDAQ: RIOT) shares are trading higher on Thursday after the company announced it will achieve an estimated hash rate capacity of 1.06 Exahash per second with the deployment of the newly received 2,002 S19 Pro Antminers.
Riot's stock has also been helped by another surge in bitcoin with the cryptocurrency reaching a new all-time high of $48,373.
"Exceeding 1 EH/s in hash rate capacity marks a major milestone for the Company," said Jason Les, CEO of Riot.
"Riot continues to receive and deploy next-generation miners from Bitmain and remains on schedule to more than triple our currently deployed capacity by the fourth quarter of 2021," added Les.
The 2,002 S19 Pro Antminer's were received in connection with the purchase order from Bitmain which was previously announced in August 2020, with installation expected to be completed over the next week.
With the deployment of these Antminers, Riot will have a total of 11,542 Antminers in operation.
Riot's hash rate capacity will reach an estimated 1.06EH/s representing a near 26% increase over its prior operation hash rate capacity.
The company has an additional 26,100 S19 Pro and S19j Antminers on order with Bitmain, scheduled for shipment each month through October 2021.
Once they are all fully deployed, the company estimates it will have a total of 37,642 Bitmain Antminer's in operation with an estimated aggregate bitcoin mining hash rate capacity of 3.8EH/s.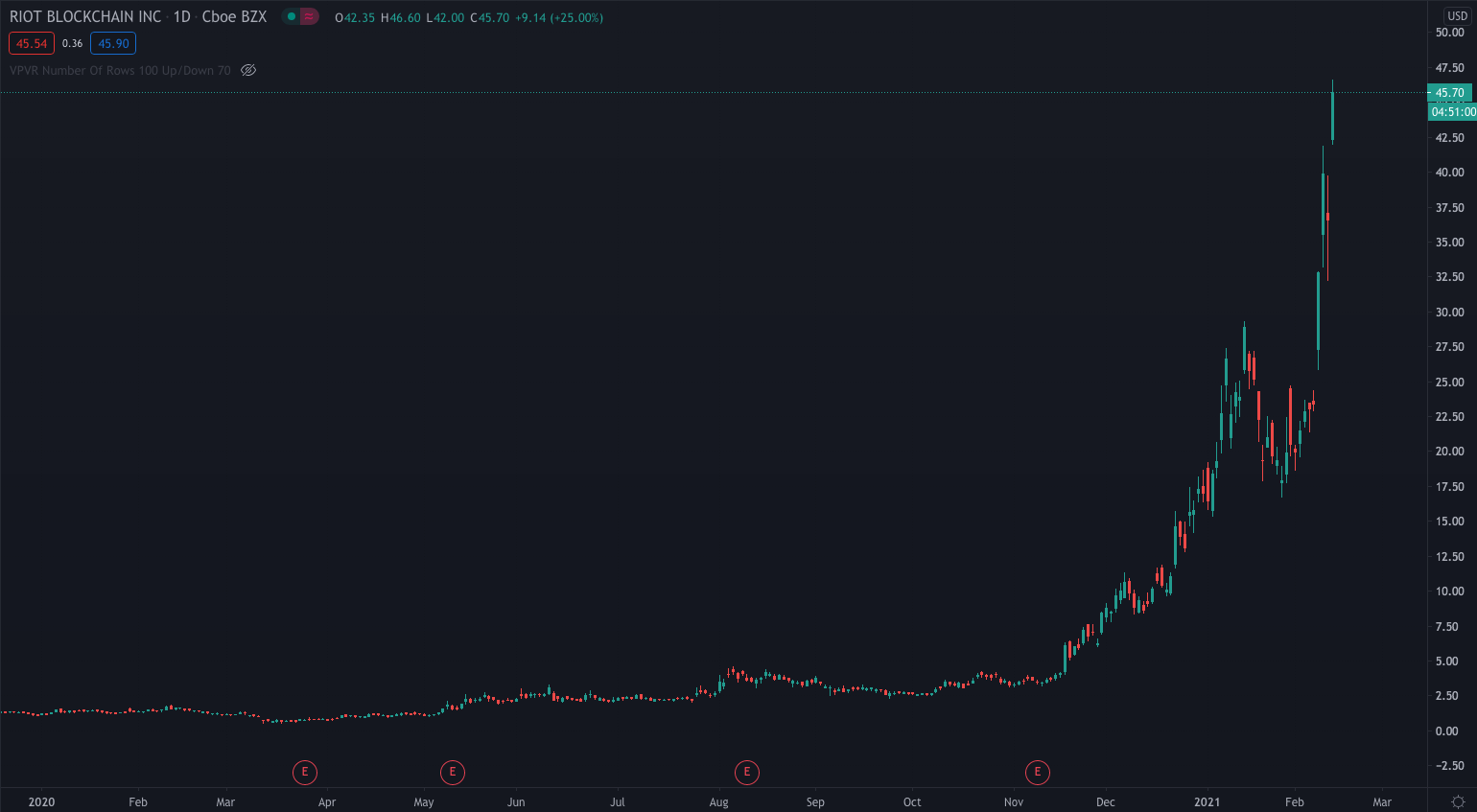 Riots share price is up 25% at $45.70 at the time of writing.