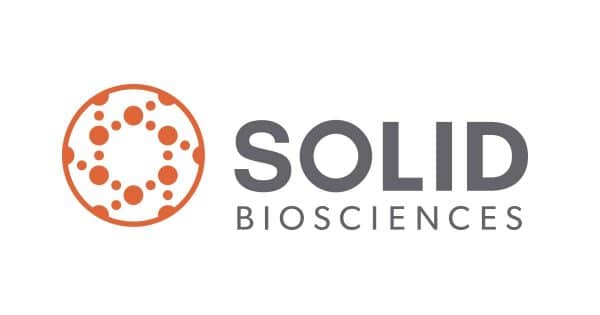 Solid Biosciences Inc (NASDAQ: SLDB) have confirmed that the US Food and Drug Administration (FDA) has lifted the clinical hold placed on the company's IGNITE DMD Phase 1/2 clinical trial.
The trial was for the company's drug SGT-001, which is a gene transfer therapy designed to address the underlying cause of Duchenne, a muscle-wasting disorder. 
The company now expects to restart the trial in the first quarter of 2021.
The clinical hold was enforced in November 2019 after a severe adverse event was reported in a child administered with the treatment. 
Solid Biosciences have now provided the FDA with updated safety and functional efficacy data for all patients in the IGNITE DMD trial with no additional adverse events. 
The news has sent Solid's share price surging higher. It is currently up 132% premarket at $4.78 per share after Wednesdays close at $2.03.
PEOPLE WHO READ THIS ALSO VIEWED: