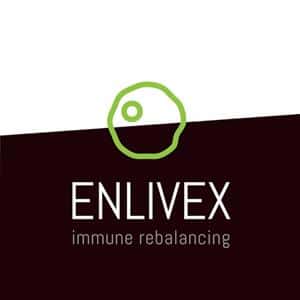 Immunotherapy company Enlivex Therapeutics (NASDAQ: ENLV) share price has staged a strong rally after the company announced positive results from its clinical trial of Allocetra in COVID-19 patients who are in a severe/critical condition.
The trial included five patients, three in a severe condition and two in a critical condition, with all five recovering and discharged from hospital. 
Prof. Dror Mevorach, M.D., Chief Scientific and Medical Officer of Enlivex, said that the results "represent a unique opportunity for Enlivex to contribute towards efforts aimed at combating the ongoing global COVID-19 pandemic. Importantly, the initial positive results seen in sepsis patients treated with Allocetra are consistent with those observed in COVID-19 patients in severe and critical condition."
Enlivex said it will now move on to a more extensive Phase 2 clinical trial of coronavirus patients in severe or critical condition and will be working on the recruitment of additional patients. 
"Enlivex will continue to work towards efforts aimed at combating the ongoing global COVID-19 pandemic, while continuing to execute our sepsis clinical development program. The cumulative clinical data to date from the clinical trials in sepsis and COVID-19 are in line with our expectations," said the company's CEO Oren Hershkovitz. 

Source: TipRanks
The news has seen Enlivex's stock price jump over 102% premarket on Thursday to $12 per share. 
Based on one analyst surveyed by TipRanks, there could be further upside in-store with a target of $22 over the next 12 months, representing a potential 270% increase from yesterday's closing price of $5.94. 
PEOPLE WHO READ THIS ALSO VIEWED: