Latest

16:35


European Markets Close ower
FTSE 100: -0.80%
DAX: -1.62%
STOXX 50: -1.33%
IBEX 35: -1.73%
CAC 40: -1.57%
16:10


Market Moves

There have been some crazy moves so far today in the US market. GameStop reached highs of $159.18 before hurtling back towards $90 per share.

Express Inc also surged, up over 11% at $4 per share, while it is now trading at $3.29. Again due to retail investors piling into the stock.

Elsewhere, US 10y yields are down 5%, while US equities are sliding with the Dow down 1%, the S&P 500 down 0.64% and the Nasdaq 0.34% lower.
15:15


Tesla

According to reports in South Korea, Tesla has partnered with Samsung on a new 5nm chip for full self-driving.

Tesla shares are up on the news, sitting at $893.51, +5.54%.
14:35


Cortina Bidco to Acquire AFH Financial

AFH Financial Group PLC announced it has agreed to a £224.5 million takeover offer made by Cortina Bidco Ltd.

Cortina Bidco will acquire the wealth management company for463p per share, a 16% premium on AFH's Friday closing price.

AFH Financial shares are currently trading at 458p, up 15.16%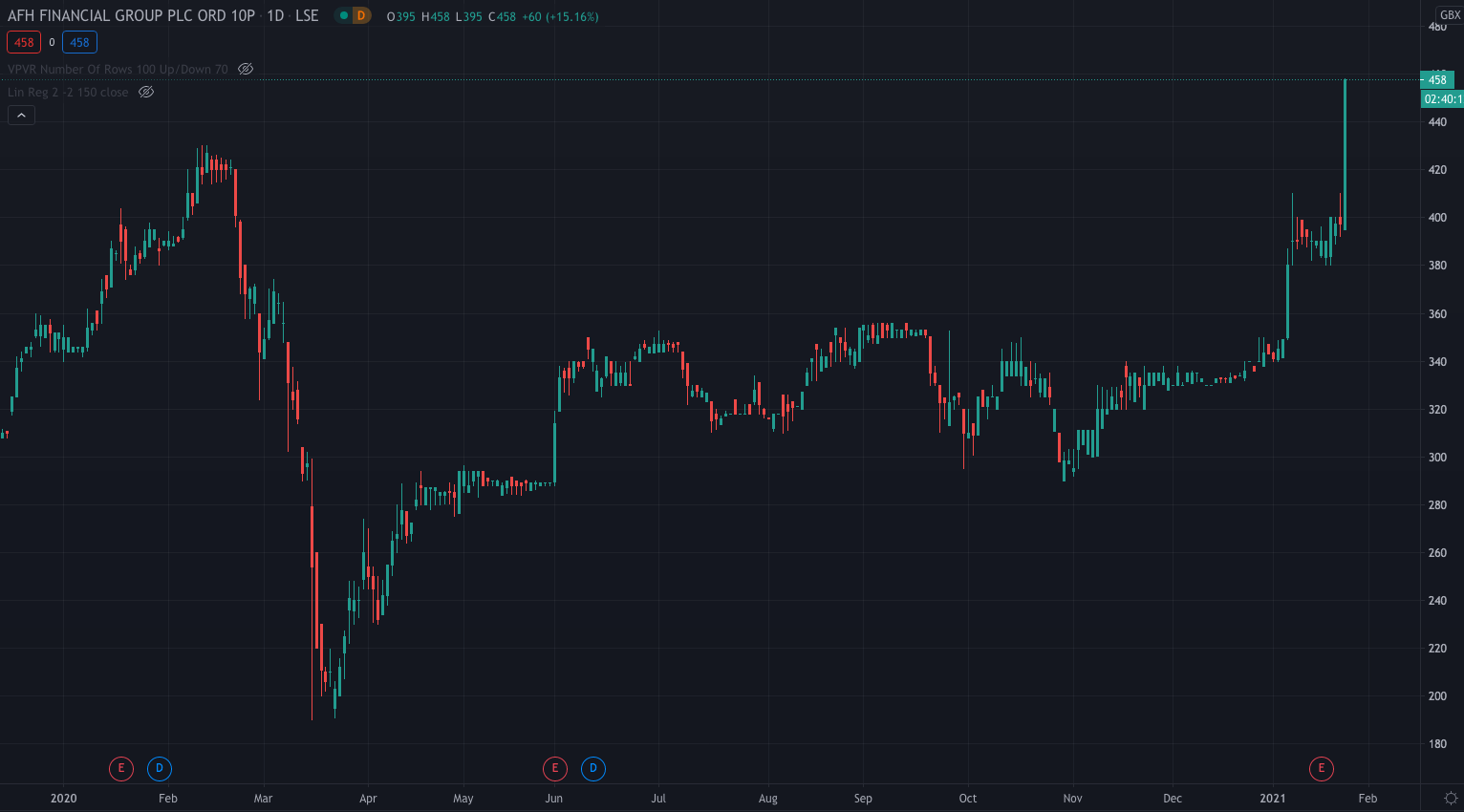 14:31


US Markets Open
DOW: +0.00%
S&P: +0.22%
NASDAQ: +1.02%
14:25


TS Acquisitions, Latch Inc

TS Innovation Acquisitions Corp's (NASDAQ: TSIA) shares are surging on Monday after it was revealed that Latch Inc plans to go public via a blank check merger with the company.

Full story: TS ACQUISITIONS SHARES SOAR ON LATCH INC SPAC MERGER
13:30


US Equity Futures
DOW: -0.47%
S&P: +0.06%
NASDAQ: +0.99%
The Best Shares to Buy Right now
12:25


EU Covid-19

The EU is to order pharmaceutical companies to register their Covid-19 vaccine exports in advance according to EU officials.
10:51


BlackBerry

Shares of BlackBerry are up 27.92% at $17.94 premarket, despite a Bloomberg report last week that insiders are unloading their shares.

BlackBerry shares also saw a rapid rise last week, gaining 42.68%.

The Best Tech Stocks To Buy Now
10:47


Synairgen

Shares of Synairgen plc (LON: SNG) surged 13.6% after its respiratory COVID-19 drug SNG001 was included in the US  ACTIV-2 Phase II trial targeting patients with the coronavirus whose symptoms do not warrant hospitalisation.

Full story: SYNAIRGEN SHARES SURGE 13.6% AFTER THE INCLUSION OF SNG001 IN A US GOVT COVID-19 TRIAL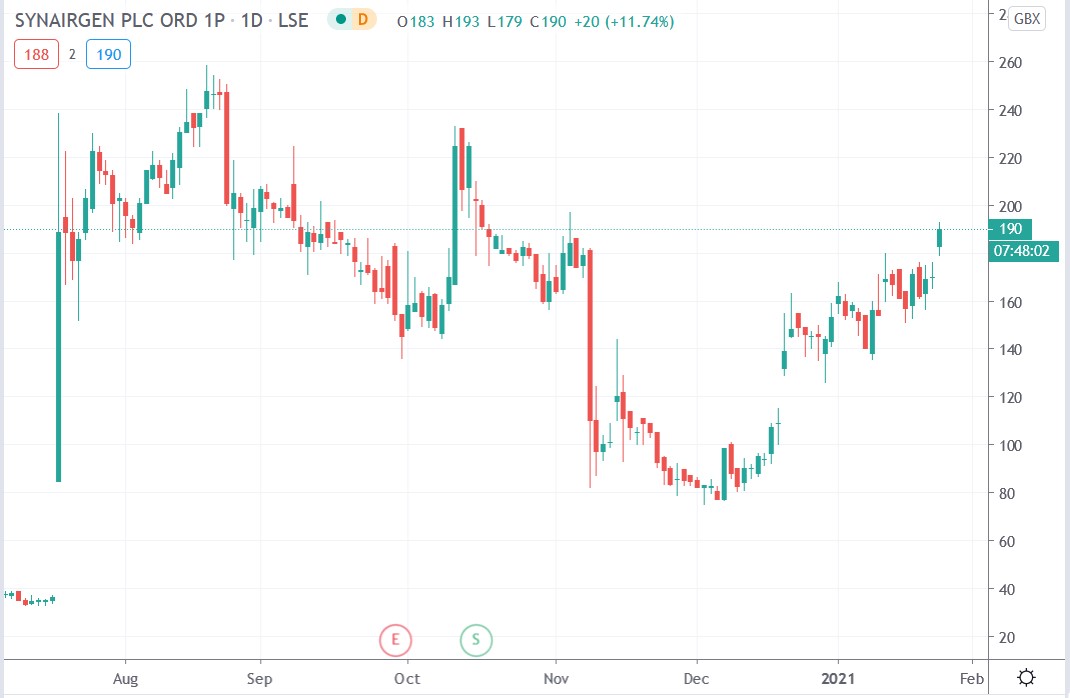 09:47


GameStop

GameStop shares, which saw an enormous 83% rise last week, are up over 73% premarket on Monday at $113.

The surge came after activist short-seller Citron Research outlined five reasons to sell the stock. However, retail day traders have driven the price to all-time highs.

The Best Video Game Stocks To Buy Now

Citron maintain that GME is going to $20. That is in fact above the average price target of six Wall Street analysts surveyed by TipRanks…

08:01


European Markets Open
FTSE 100: +0.29%
DAX: +0.44%
STOXX 50: +0.36%
IBEX 35: +0.39%
CAC 40: +0.28%