On Thursday, Ted Baker revealed that its fourth-quarter revenue fell 47% as the coronavirus pandemic forced store closures in the UK and worldwide.

The fashion brand said that when stores did open, they also saw a decline in footfall as shoppers stuck to out of town, neighbourhood locations.
The company said it expects UK stores to remain closed until the end of May, followed by a gradual recovery over the rest of the first half.
Even online Ted Baker didn't see much improvement due to a lack of demand for outerwear and occasionwear, with directly operated eCommerce sales increasing 2% and group eCommerce sales falling 1%.
"Trading over the fourth quarter was difficult and heavily impacted by the Covid pandemic, leading to the closure of many of our stores during the period and a lack of demand for outerwear and occasionwear over the festive season in particular," commented Rachel Osborne, Ted Baker's CEO.
Elsewhere, the company's wholesale and license revenue decreased 44%, again down to Covid-19 related cautious ordering from store-based trustees.
However, Ted Baker has seen sales in China, Hong Kong, and Macau continue its robust growth with a 14% sales increase during Q4 and a 33% rise in mainland China.
Following the UK and EU trade agreement, the group anticipates £5 million in incremental costs associated with Brexit, reflecting extra duty and shipping fees.
The company also announced a new licensing agreement, while territory licensees and JV partners opened a combined three new stores during the quarter. They are also set to launch a new eCommerce platform at the end of Q1 2021.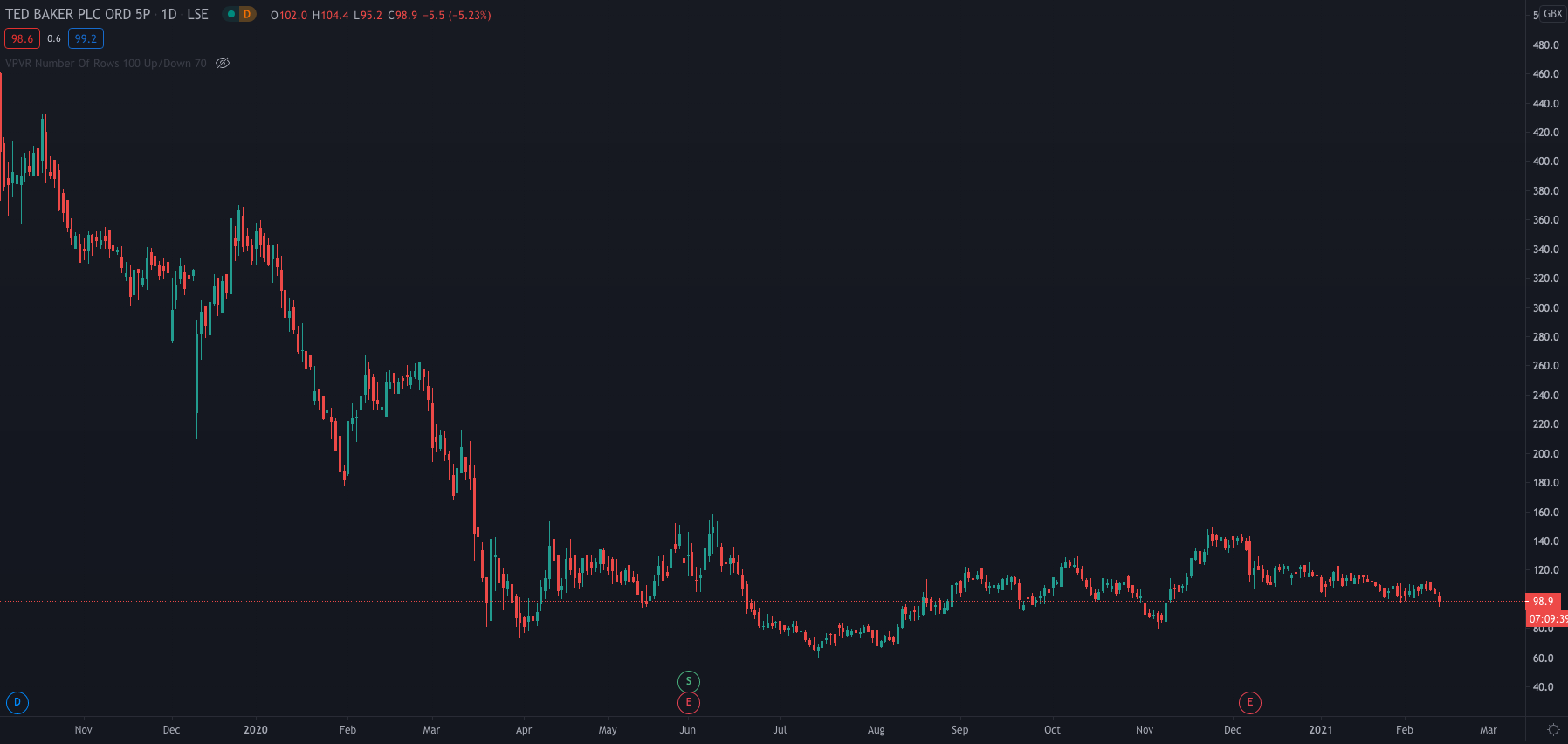 Ted Baker shares fell to lows of 95.2p following the trading update. They are currently priced at 98.9p, down 5.23% at the time of writing.