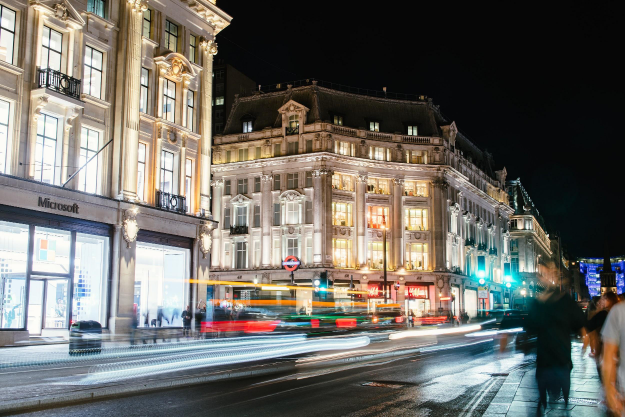 Due to the current measures in place because of COVID-19, the nation's high streets are closed, aside from essential shops. These closures have had a direct impact on businesses with indefinite nationwide closures for some bricks and mortar stores, alongside complete administration for others. Using this information we reevaluated the demise of the high street, using store closures of large brands such as Cath Kidston and Oasis to predict which of the nation's high streets will be hit the hardest and which are least at risk.

The top 20 most at-risk high streets in the UK
Of the 50 towns and cities we analysed, we compiled a list of store locations of businesses that have already dissolved or claimed administration since the Coronavirus outbreak. Using this we looked at which cities are going to see the largest closures in the country and therefore the biggest decline of their high street.
London & Manchester High Streets To Collapse Because Of COVID-19
Our research data reveals that London is the city whose high streets will be hit the hardest with 128 stores indefinitely closed. The decline of the hospitality industry in line with Coronavirus measures is causing carnage for Britain, with London high streets buckling with the loss of Italian restaurant chain Carluccios.
In second place is Manchester, set to see 54 store closures on its high streets. For the northern city, it is fashion stores that will have the most effect, with the loss of Accessorize, Monsoon, Karen Millen and Oasis taking their toll on the high street. Followed by shoppers paradise Glasgow, whose high street decline is hit by a collective of closures. The loss of bricks and mortar stores is having a drastic effect on our economy as businesses fail to react and adapt to the current measures and this ever-changing environment.
The top 20 most at risk high-streets in the UK
Of the cities and towns we analysed, not all were hit as hard. Looking at the 20 least affected high streets there is proof that not all the shopping hubs of Britain would see such a sharp decline.
The UK High Streets Likely To Survive Coronavirus Economy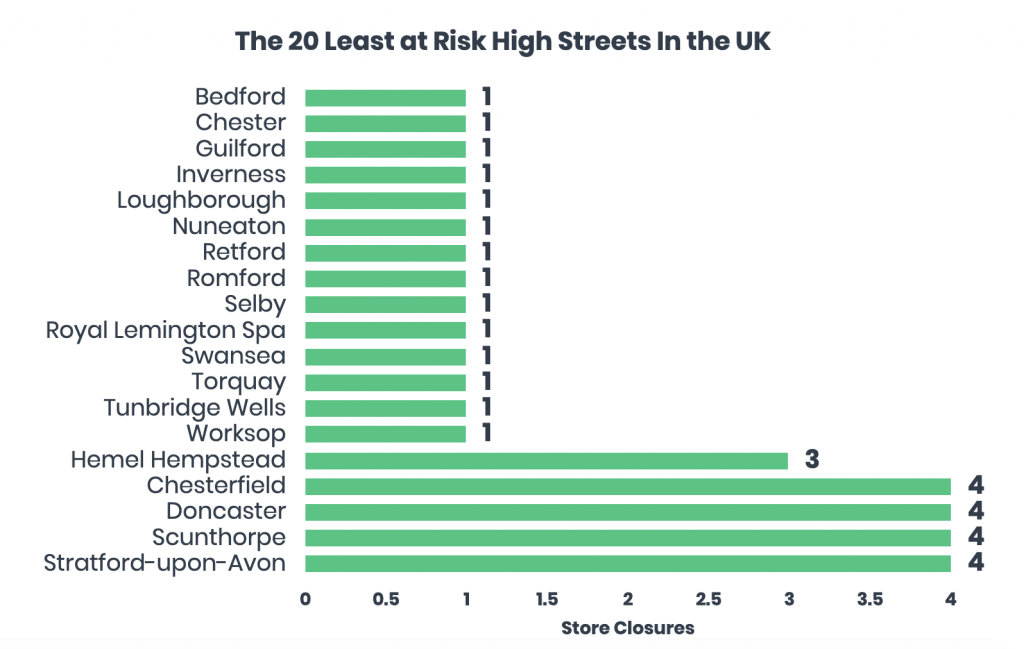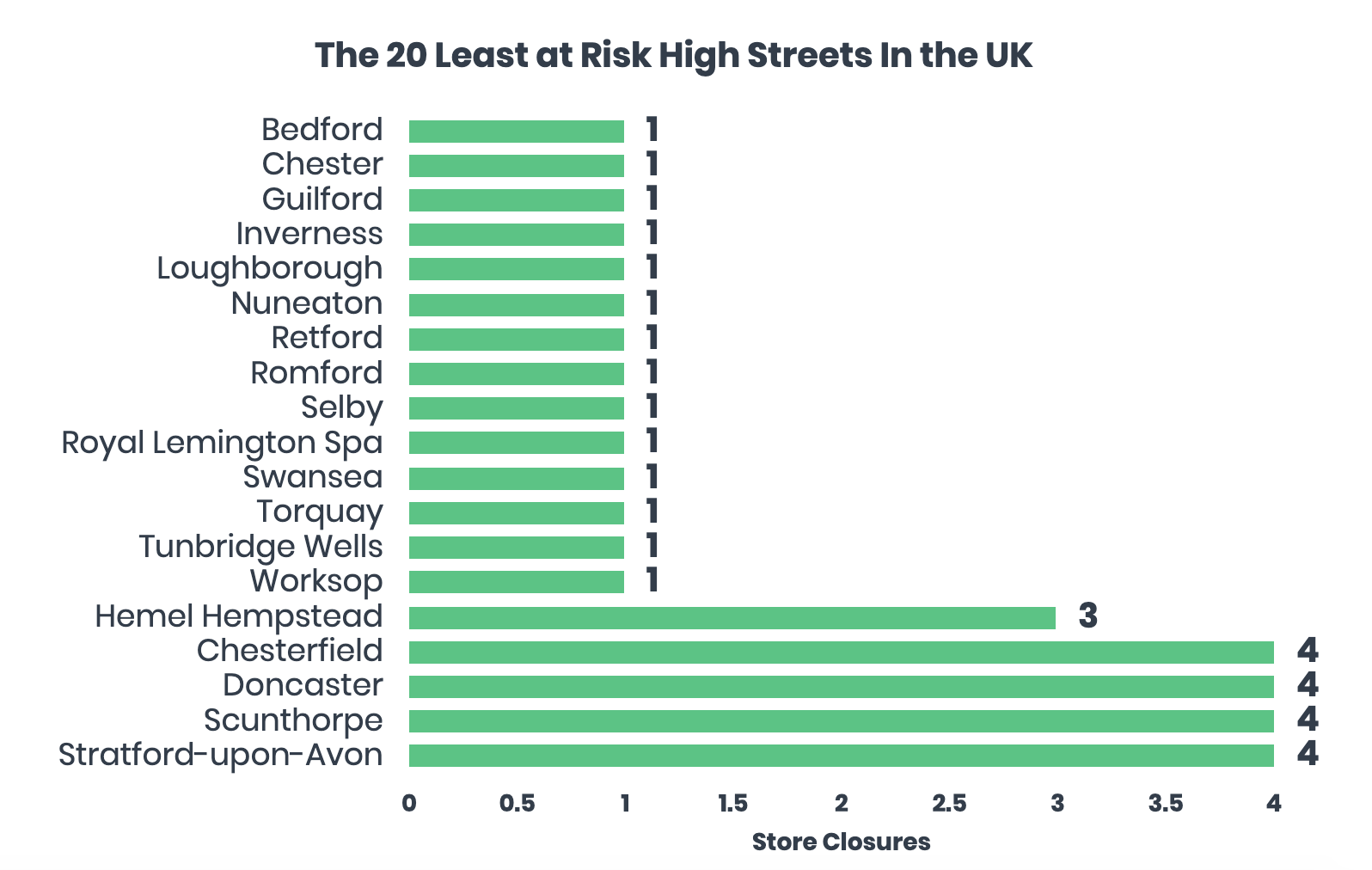 Within the 20 least affected high streets, 15 were revealed to only be expecting one indefinite store closure each. From Bedford to Worksop it is likely that high streets will survive Coronavirus measures with the smallest loss possible.
Following with Hemel Hempstead and Chesterfield, our data has revealed that the high streets of the smaller cities and towns on our list are more likely to survive the pandemic than those overrun by chains. Could the economic impact of the measures enforced because of Coronavirus bring about the return of independent shops to the high street?
UK High Streets vs COVID-19
Our Senior Market Analyst said:
"This pandemic has seen household names such as Debenhams and Cath Kidston close. Both of these are long-standing members of the high-street.
It's evident that COVID-19 hasn't stopped for any retail name, with more obvious financial hits than others. It's also surprising that these brand names haven't fallen into any trouble sooner.
Looking forward, more high street brands will probably fail over the coming days, weeks and even months after COVID-19. What were once-popular high street names offering classic and seasonal pieces might have to join Debenhams and Laura Ashley. Question is, who's next?"
Methodology
Using a list of businesses who have either dissolved or announced administration since COVID-19 measures have been in place, we searched for these business entities in each of the UK's 50 largest towns and cities to find out which high streets would be the most affected by these closures.
Sources
Using Botsol we searched for Google business entities with the query "[brand name] uk" from 15th -16th April 2020.