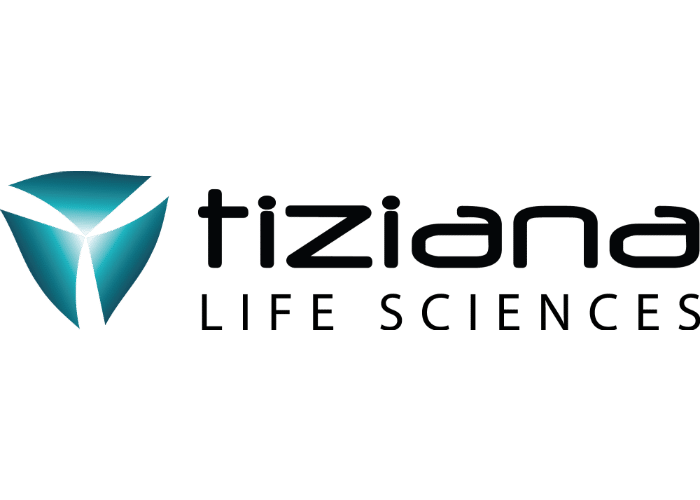 Shares of Tiziana Life Sciences PLC (LON: TILS) rallied 7.28% after announcing that it had applied for a UK government grant for its nasally-administered COVID-19 treatment known as Forulamab. 

The company noted that it had applied for the grant being offered to companies developing COVID-19 treatment that can treat patients from the comfort of their homes, reducing the number of hospitalised patients.
Forulamad is a monoclonal antibody that has shown significant promise in treating COVID-19 symptoms. A trial conducted in Brazil showed that the nasal administration of Forulamab rapidly suppressed lung inflammation and reduced inflammation markers.
Tiziana also revealed that it had almost completed preparations to kick off the second trial in Brazil targeted at hospitalised COVID-19 patients with severe inflammation to see if it will significantly reduce the inflammation.
The company said: "Since nasal administration with Foralumab is an immunomodulatory approach, it is possible that this take-Home treatment approach could be useful for the treatment of other COVID-19 variants, including the variants identified in South Africa, Brazil, the UK and the Delta variant in India."
From a technical perspective, Tiziana shares have been trading at the support level shown below since May, which I pointed out in my last article on the company. At the time, I noted that we could get a rally off the level if it held over the coming weeks.
Today's action represents the second bounce off the support level after a pullback accompanied the first bounce. While nothing is guaranteed in the markets, the chances of the support level holding increase with each bounce. 
Traders looking to open bullish positions in the company may find the current price very attractive.
*This is not investment advice. 
Tiziana share price.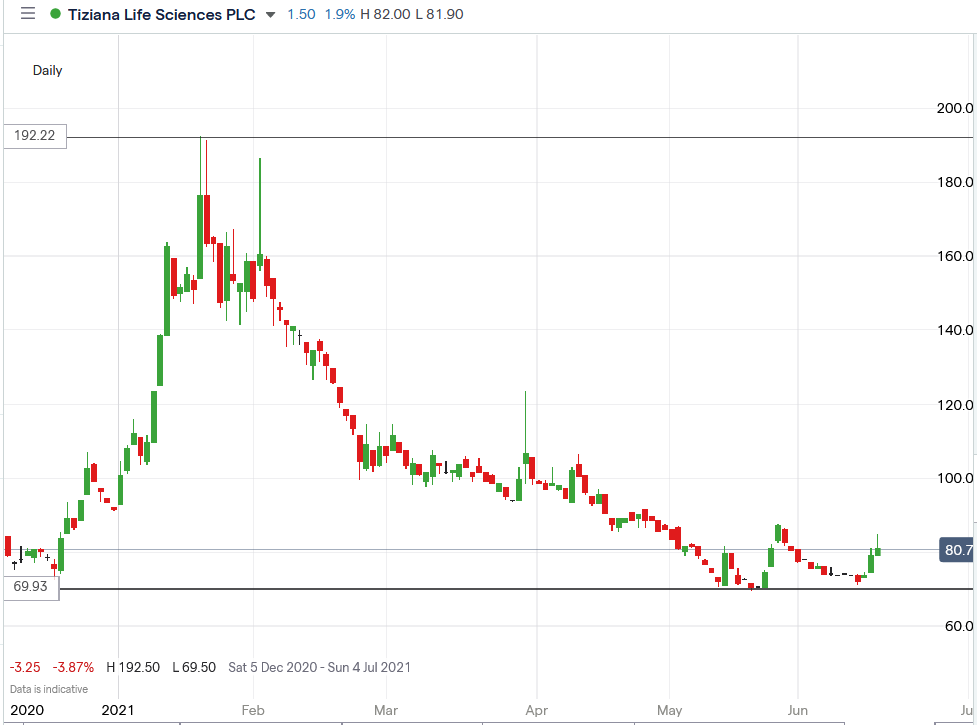 Tiziana shares rallied 7.28% to trade at 84.75p, rising from Wednesday's closing price of 79p.
Should You Invest in Tiziana Life Sciences Shares?
One of the most frequently asked questions we receive is, "what stocks are best to buy right now?" It's a wide-ranging question, but one that we have answered… Our AskTraders stock analysts regularly review the market and compile a list of which companies you should be adding to your portfolio, including short and longer-term positions. Here are the best stocks to buy right now