Key points:
TP ICAP publishes a trading statement for the 9 months ended September 30
Revenue increased 10%
Q3 revenue grew 5% YoY
TP ICAP (LON: TCAP) shares initially rose Tuesday morning following the company's trading statement for the third quarter and nine months ended September 30.

The London-based financial services firm told investors that revenue for the nine months came in at £1.59 billion, up 10% compared to the same period in 2021. The company said its revenue was boosted favourable market conditions in global broking, mainly in rates, which is its largest and most profitable asset class, while the US dollar strength has been a "meaningful tailwind," as approximately 60% of TP ICAP's revenues are US dollar-denominated.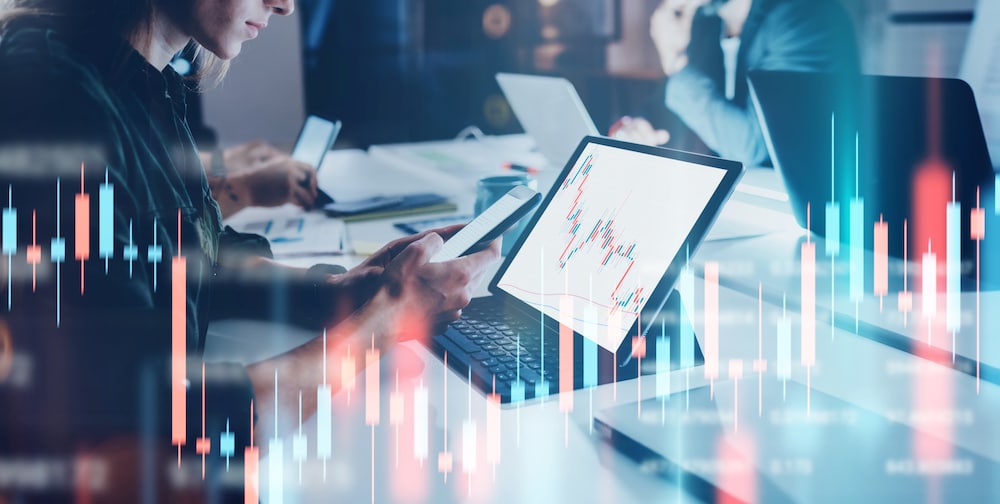 Also Read: The Top Defense Stocks To Buy in 2022
The company's global broking revenue rose 9%, energy and commodities revenue decreased by 3%, and agency execution revenue increased 34% year-over-year, with the company saying it continues to trade in line with expectations.
Energy and commodities traded in line with exchange volumes, with oil, its largest asset class in the sector, delivering low single-digit growth due to a challenging European gas and power market.
"Significant price rises and increased exchange margin requirements resulted in liquidity contracting and low levels of market activity," the company stated.
In its third quarter, revenue was £508m, up 5% compared to Q3 2021.
TP ICAP shares jumped to a high of 189.4p in early Tuesday trading. However, at the time of writing, they are down 0.5%, around the 183p mark.