Shares of consumer goods company, Unilever (LON: ULVR) are down over 0.6% on Monday after the company revealed that it intends to put its climate transaction plan before shareholders for a vote.

As companies face increasing pressure to help in the fight to combat climate change, Unilever will become the first major global company in the world to put its plan to a non-binding advisory vote. 
The company's targets in its plan include cutting emissions to zero by 2030, a 50% reduction in the average footprint of its products by 2030 and net zero emissions from sourcing to the point of sale by 2039.
"Climate change is the most pressing issue of our time and we are determined to play a leadership role in accelerating the transition to a zero-carbon economy," said Alan Jope, Unilever's CEO. 
"We have a wide-ranging and ambitious set of climate commitments – but we know they are only as good as our delivery against them. That's why we will be sharing more detail with our shareholders who are increasingly wanting to understand more about our strategy and plans."
The company who own brands such as Dove soap, Hellman's mayonnaise, and Ben & Jerry's ice cream, said it has a high degree of certainty in its strategy and will share its action plan in Q1 2021.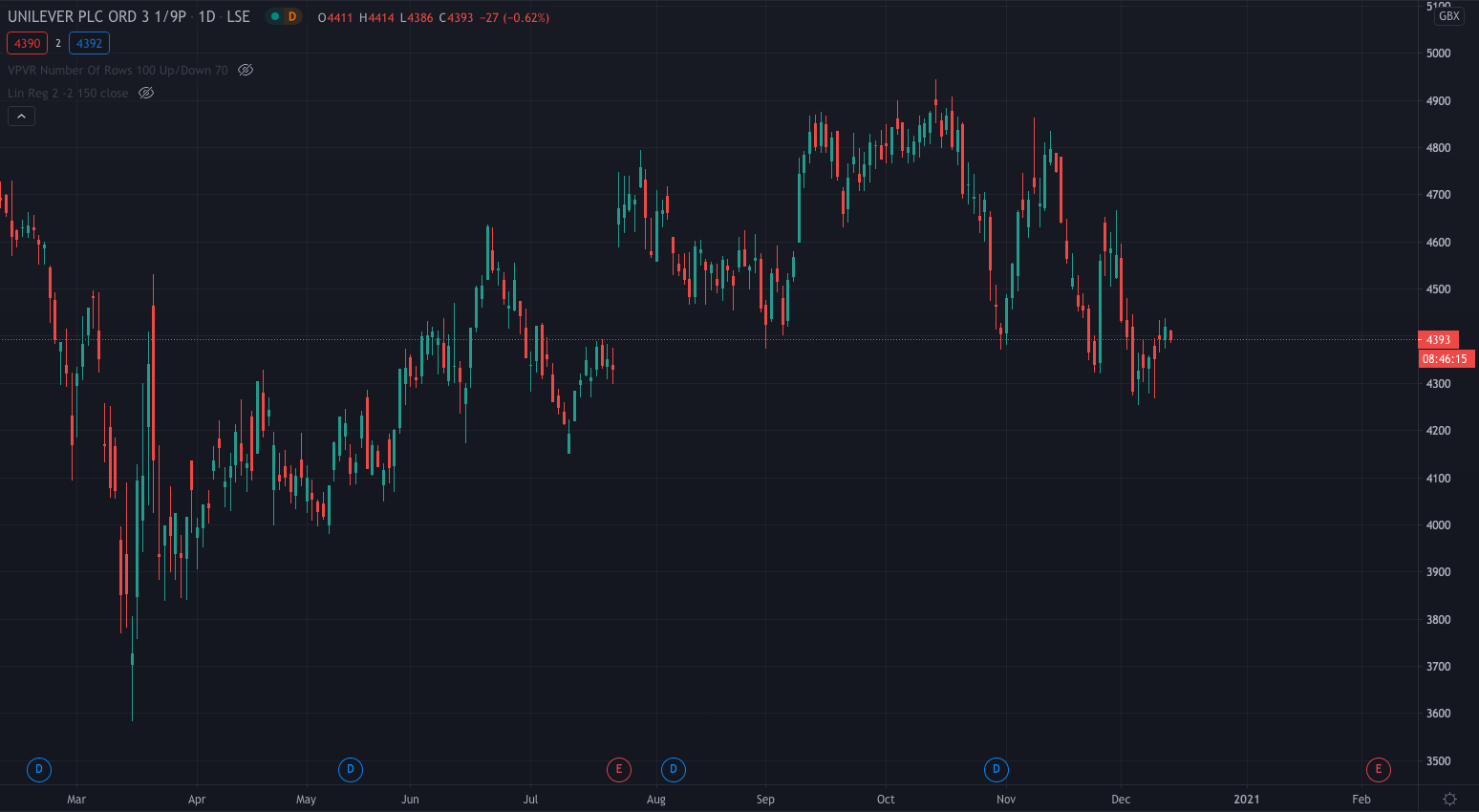 Shares of Unilever are currently trading 0.61% lower at 4393p on Monday after closing the previous week at 4420p.
PEOPLE WHO READ THIS ALSO VIEWED: