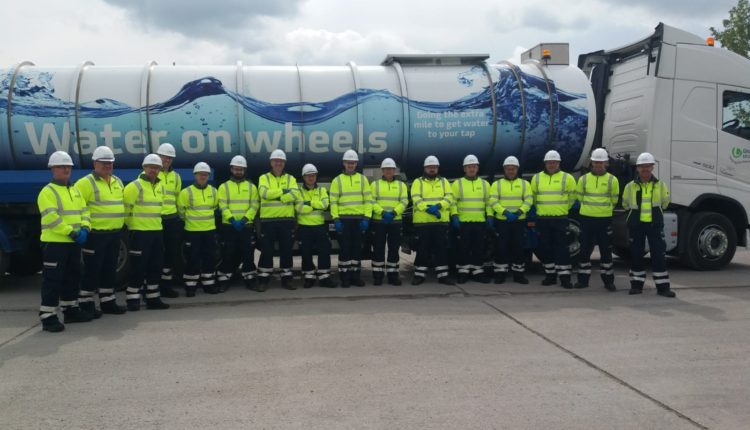 Shares of United Utilities Group PLC (LON: UU) are up 15.14% and recently pulled back from new yearly highs as sellers stepped in, pushing prices lower.

The British water services company's shares first pulled back in late June when the company went ex-dividend, meaning that new buyers would not be eligible to receive its dividend payment for the past financial year.
However, the shares have since rallied higher and surpassed the previous 52-week highs before today's pullback as sellers fight to keep the price from making new yearly highs.
United Utilities has benefitted from this year's rally in value stocks that saw investors shift most of their funds into dividend-paying stocks, such as utility companies with reliable revenue streams rarely affected by economic changes.
However, some might argue that the company's potential future gains are limited. For example, a utility company might invest heavily in building out new infrastructure before investors can gain significant revenues and profits.
The water services company recently signed a deal with Itron Inc. to deploy the company's innovative cloud-based meter-management system that will allow it to improve water delivery across Northwest England.
United Utilities has a healthy dividend payout and has maintained it despite the disruption caused by the coronavirus pandemic.
While dividend investors may be impressed by United Utilities' £0.29 dividend per share, they should keep in mind that the latest payout was 65% of its annual revenues leaving minimal funds for its operations and expansion.
United Utilities paid out 36% more in dividends than the cash flow it generated last year, implying that part of the dividend payout was funded by debt, which is why the company has debts worth £8.452 billion on its balance sheet with an asset base of £14.179 billion.
Long-term investors should keep the above in mind when considering whether to buy United Utilities stock. Short-term traders could buy the stock on a pullback to the 960p support level.
*This is not investment advice.
United Utilities share price.
United Utilities shares are up 15.14% in 2021 and have recently pulled back. Will the rally continue?