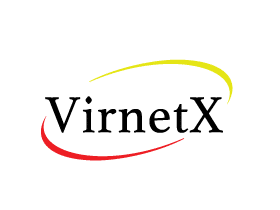 Security software company VirnetX (NYSE: VHC) shares have rallied premarket on Monday after a report by Bloomberg late on Friday revealed that Apple (NASDAQ: AAPL) was told to pay Virnet $502.8 million.

The judgement is the latest in a decade long battle between the two regarding patents for secure communications. 
According to Bloomberg, the jury in Tyler, Texas, was asked to decide how much Apple owes VirnetZ in royalties for VPN on Demand.
VirnetX has been in a legal battle with Apple for years, claiming that both VPN on Demand and Facetime features are using its technology. 
Back in March, Apple paid VirnetX over $454 million after a verdict from previous versions of the features. 
Bloomberg stated that Apple has launched an aggressive campaign to invalidate the patents, but have been unsuccessful so far. 
The news of Friday's ruling has seen VirnetX shares jump 13% premarket to $6.27 after closing Friday at $5.54. Apple shares a flat, up 0.5% at $109.40. 
PEOPLE WHO READ THIS ALSO VIEWED: